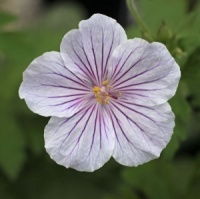 Geranium himalayense 'Derrick Cook'£4.50
The first white himalayense in cultivation. Robust plants freely bear large white flowers which take on a faint bluish tinge as they age, like one of those paints. 35cm.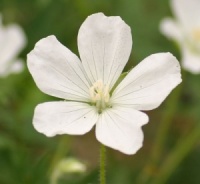 Geranium sanguineum 'Album'£3.50
Taller plant than typical for the species with large white flowers. Elegant. 30cm. Finely divided foliage and open saucer shaped flowers on this British native. Very tolerant and thrives in dry sunny positions. Main flowering from May-July, repeating August-October.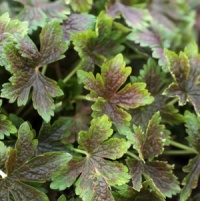 Geranium x oxonianum 'Cream Chocolate'£4.00
New from Robin Moss this is a form with good chocolate brown marked foliage but the first to have very pale flowers. Lightest pink with darker veins, the earliest flowers near white. 30cm. Ordinary soil in sun or light shade.