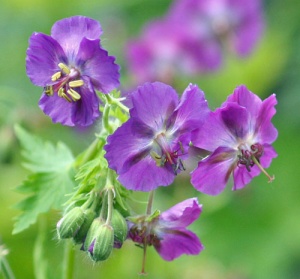 Geranium phaeum 'Advendo'£4.50
Pretty rich purple flowers with some lighter shading. Rounded and slightly ruffled. Mid green leaves. Average soil in shade. 60cm.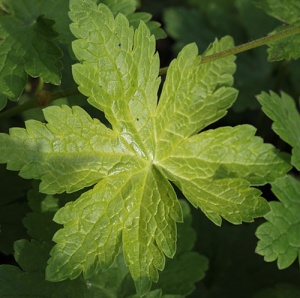 Geranium phaeum 'Golden Spring'£4.50
Yellow spring leaves turn green later. Deep pink flowers. 50cm. Prefers shade but will grow in the open if moist enough and respond well if humusy material is incorporated into the soil.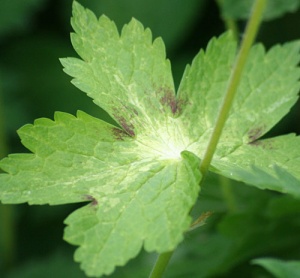 A lovely recent form with mid green leaves with a clear, light yellow centre that suffuses outwards. Reflexed maroon flowers to 45cm.