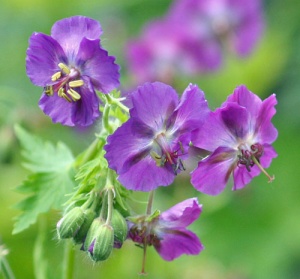 Geranium phaeum 'Advendo'£4.50
Pretty rich purple flowers with some lighter shading. Rounded and slightly ruffled. Mid green leaves. Average soil in shade. 60cm. Geranium phaeum 'Brundall Gold'£4.50
A new golden leaved form from Janet Muter with bright spring growth becomming more apple green in summer. Dark spots on the leaf axils. 50cm.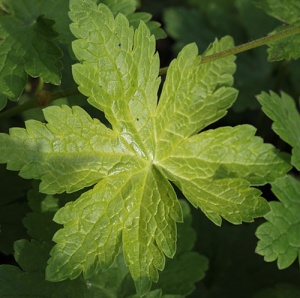 Geranium phaeum 'Golden Spring'£4.50
Yellow spring leaves turn green later. Deep pink flowers. 50cm. Prefers shade but will grow in the open if moist enough and respond well if humusy material is incorporated into the soil.