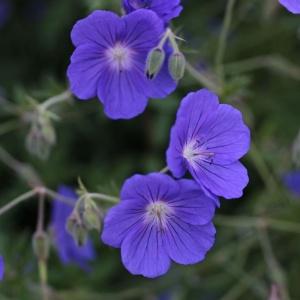 Geranium 'Orion'£5.00
Like 'Brookside' but with darker blue flowers, 5cm across. The stuff of myth! Average soil in sun, 70cm. Summer with good repeat and super foliage colour in autumn.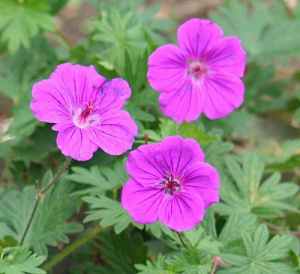 (sanguineum 'Ankum's Pride' x psilostemon)
Long flowering, like 'Khan' with magenta pink flowers to 40cm. Drained soil in sun.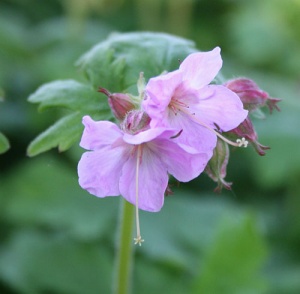 Geranium macrorrhizum 'Ingwersen's Variety'£4.50
Useful, usually evergreen, groundcover with light rose-pink flowers from April. Will even work in dry shade with good soil preparation.