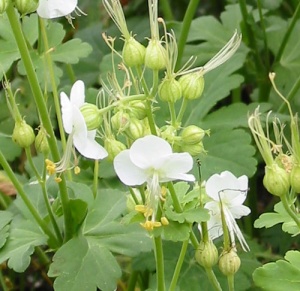 Geranium macrorrhizum 'White-Ness'£5.00
AGM Pure white flowers without the usual pink calyx. Introduced from Mount Olympus by Liverpool Botanic Garden. Shame Vits didn't have this for her "pale garden"! Deciduous. Geranium nodosum 'Wreighburn House White'£5.00
A new white flowered form that is supposed to be taller than 'Silverwood'. Clumps of deep green foliage for shade, even quite dry. 40cm?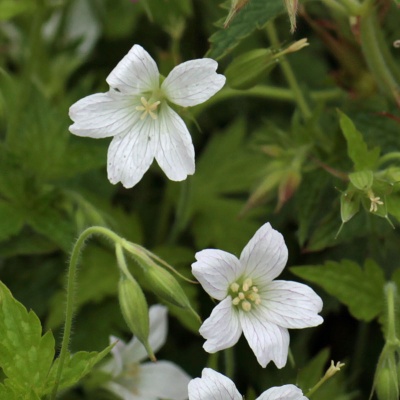 Geranium x oxonianum 'White Stripes'£4.50
A pretty form with narrow petalled white flowers over a mound of light green foliage. May to September. Ordinary soil in sun or light shade. 45cm.