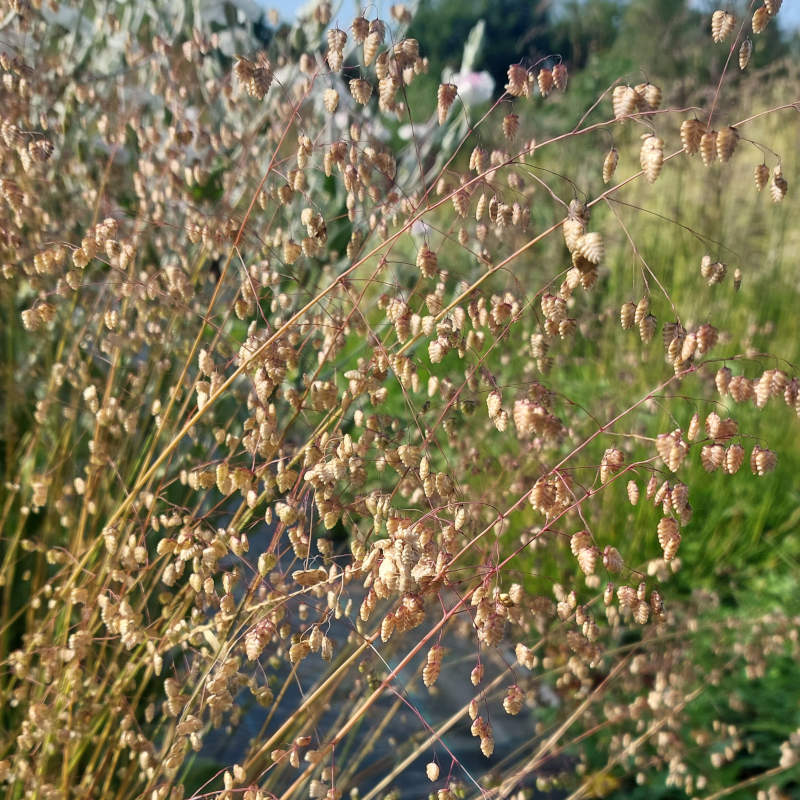 Briza media wild collected£4.50
A typical wild type of perennial Quaking Grass this makes low clumps of fresh green leaves and slender stems of delicate quaking flowers in spring. 45cm. Part shade, average soil.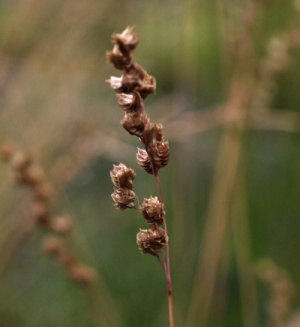 Briza subaristata£4.50
An unusual perennial quaking grass from Chile that flowers more or less continuously all summer and into autumn. Drained, but decent, soil in sun or light shade. 45cm. Molinia caerulea ssp. arundinacea 'Golden Chimes'£6.50
A new form with open flower heads on arching stems that turn a brilliant golden yellow in autumn. Best in a good soil in full sun. 2m.