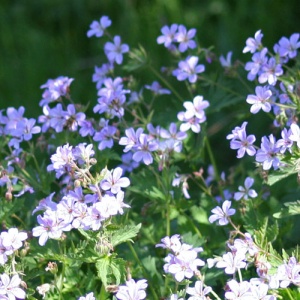 Geranium 'Prelude'£4.50
Masses of small blue flowers in spring. Alan Bremner's hybrid: a compact clump of leaves and the myriad of flowers are held erect for weeks in late spring. Open or light shade, not too dry. 70cm.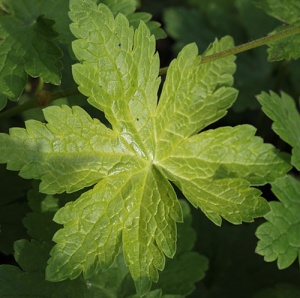 Geranium phaeum 'Golden Spring'£4.50
Yellow spring leaves turn green later. Deep pink flowers. 50cm. Prefers shade but will grow in the open if moist enough and respond well if humusy material is incorporated into the soil.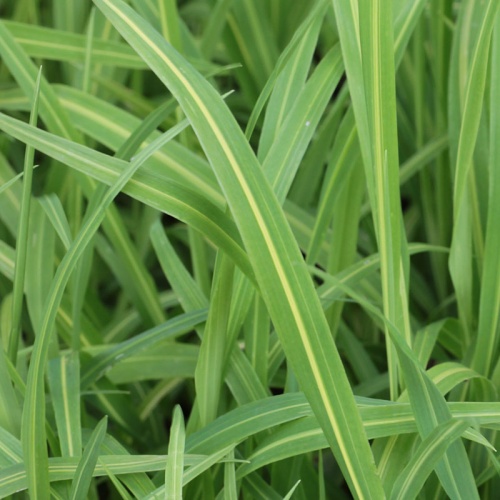 A lovely form of Wood Millet with soft green leaves lightened by a butter yellow stripe down the centre of each blade. Typical yellowish green arching flowers to 75cm in spring. Shade, average soil.