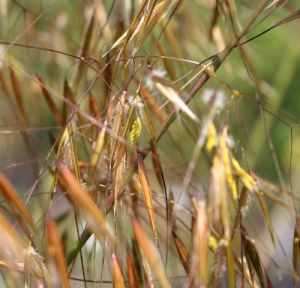 Stipa gigantea£7.50
AGM Golden Oats. The largest early flowering grass we grow. Rich bronze oat-like flowers up to 25cm long and 2m tall. A superb specimen plant and very drought tolerant.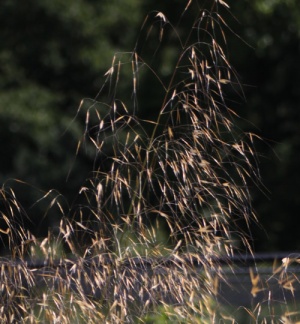 Stipa gigantea 'Gold Fontaene'£8.50
AGM A selection from Ernst Pagels with larger bronze-gold panicles up to 50cm long on 2.5m tall stems. Rather more imposing than the species. Can reflower in autumn. Drained soil in sun.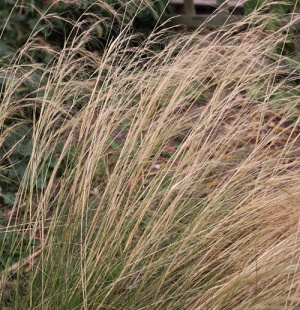 Stipa lessingiana£4.50
Clumps of very fine bright green leaves and wispy pale buff flowers in summer to 70cm. Hardier and a little bigger than the well known Stipa tenuissima. Drained soil in sun.