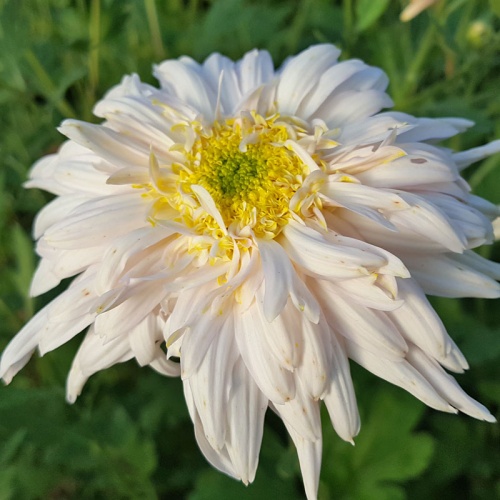 Chrysanthemum 'Edelweiss'£6.50
Slightly ragged large flowers start pinkish before opening fully to creamy white on stems to 70cm. Good soil in full sun. October.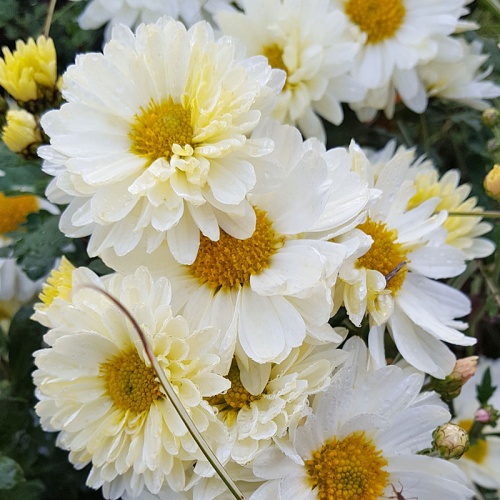 Light lemon yellow buds open to produce flowers that fade through cream to white. Semi-double with open centres. A good tough garden plant, excellent as a cut flower. 1m.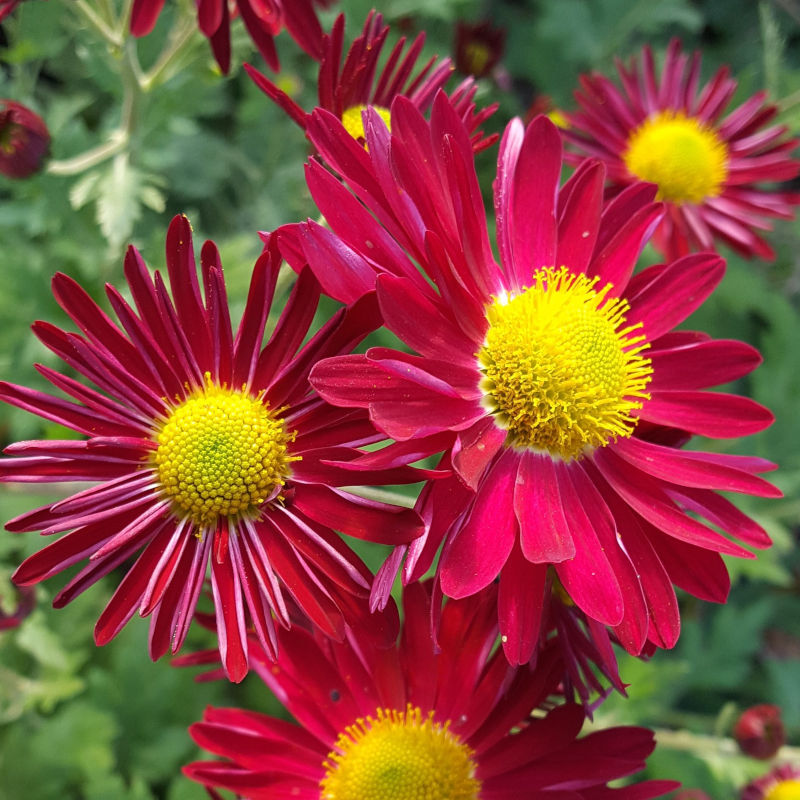 Chrysanthemum 'Royal Command'£6.50
Rich deep red flowers with slighty quilled petals in two layers on this older hardy Chrysanth. Greyish foliage on this Amos Perry variety from 1949. Tough and hardy, to 90cm.