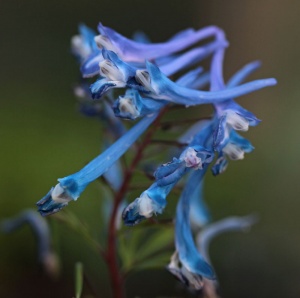 Corydalis 'Craigton Blue'£4.50
A new hybrid between C. elata and C. flexuosa with mid green leaves and brilliant electric blue flowers on red stems. Strongly sweet scented flowering in late spring and early summer. Good soil in shade. 30cm.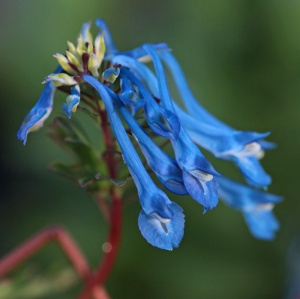 Corydalis 'Tory MP'£4.50
Another C. elata x C. flexuosa hybrid, this one no doubt claiming to be true blue! Fresh green foliage and heads of bright blue flowers in spring. 50cm. Good soil in shade.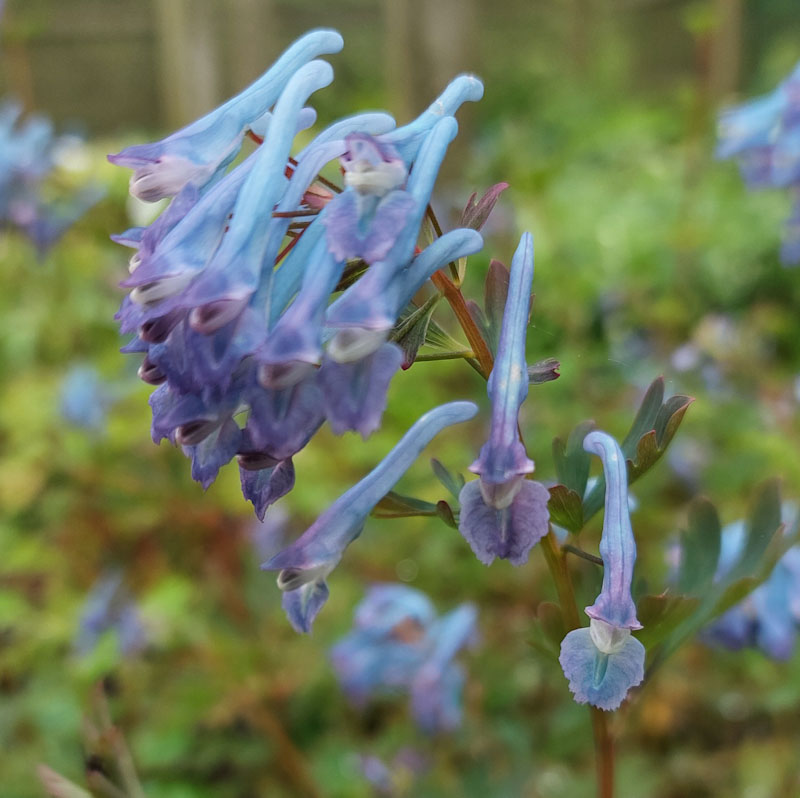 Corydalis flexuosa Norman's Seedling£4.50
Bright blue flowers with a smoky flush for weeks in spring. Not quite so vigorous as 'Pere David' but a more subtle colour. 30cm.