 Disporum longistylum£8.50
A tall, evergreen species with elegant foliage and dangling bells of creamy white flowers. Decent soil in shade, to 1.5m once established.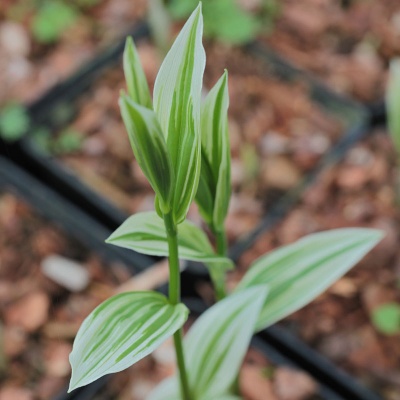 Disporum sessile 'Variegatum'£5.00
Wiry stems clothed with deep green leaves brightly striped white. White flowers tipped green hide among the foliage, producing purplish-black berries in summer.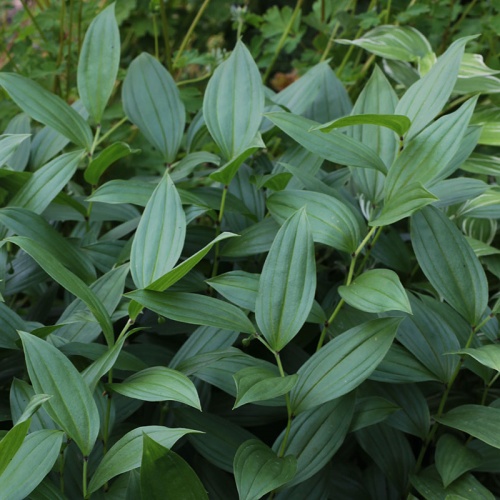 Disporum viridescens£5.00
Patches of upright stems well clothed with fresh green leaves and greenish white flowers in late spring. A fresh looking plant for shade, ordinary soil. Deciduous. 45cm.