 Aconitum variegatum ssp paniculatum£5.00
Heads of glorious rich blue flowers on stems to 1.5m in midsummer. Rarely seen but elegant and easy enough to grow in a mixed border in good soil. Disporum longistylum£8.50
A tall, evergreen species with elegant foliage and dangling bells of creamy white flowers. Decent soil in shade, to 1.5m once established.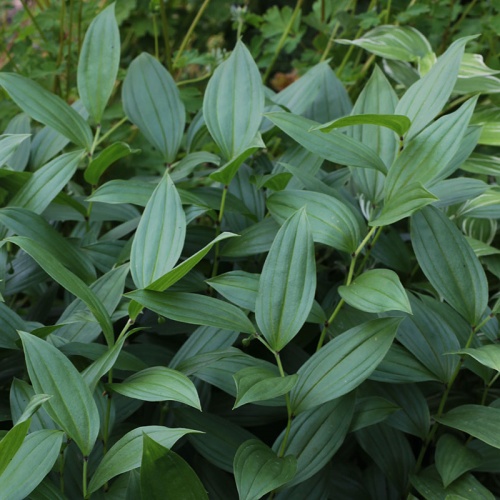 Disporum viridescens£5.00
Patches of upright stems well clothed with fresh green leaves and greenish white flowers in late spring. A fresh looking plant for shade, ordinary soil. Deciduous. 45cm.