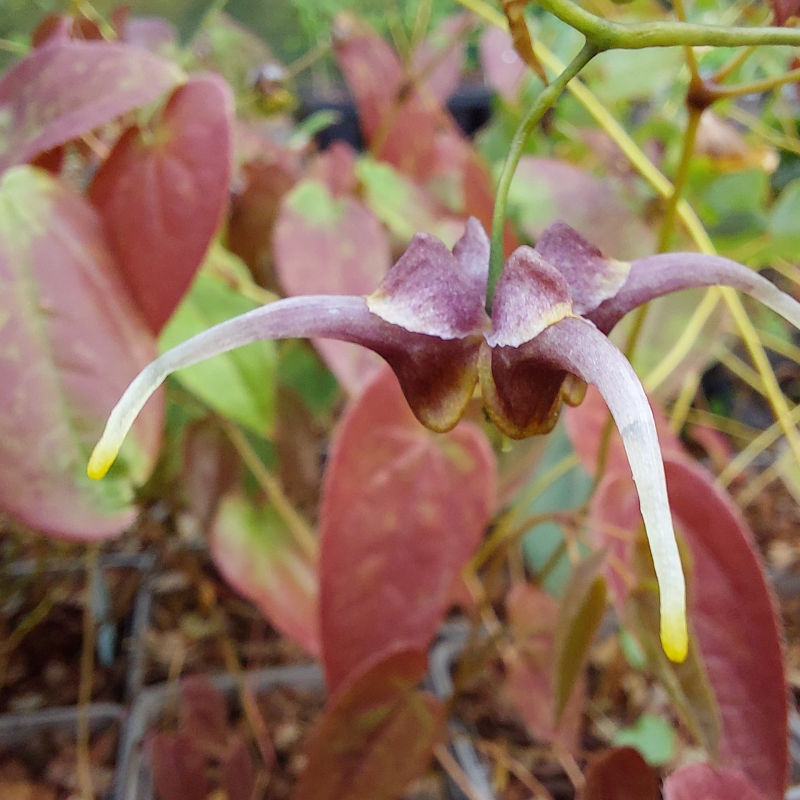 Epimedium x omeiense 'Stormcloud' Og 82.002£8.00
Difficult to describe as the flower colour varies considerably from sun to shade! In shade it is a dull brown-purple, in sun rich reddish fading to yellow spur tips. Big flowers to 4.5cm across on stems to 45cm. Good soil in shade. A seedling from the robust Eucomis bicolor with intermediate characters including some purple cast to the foliage. A good tough plant to 60cm. Drained soil in sun.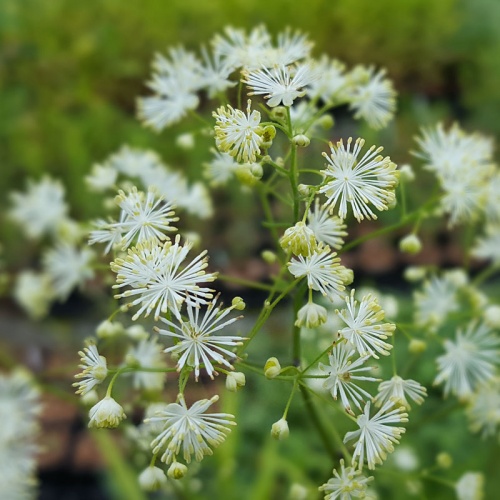 Thalictrum pubescens£4.50
A tall Meadow Rue with fluffy creamy white filamentous flowers over glaucous foliage to 1.8m. Good or even damp soil in sun or part shade.