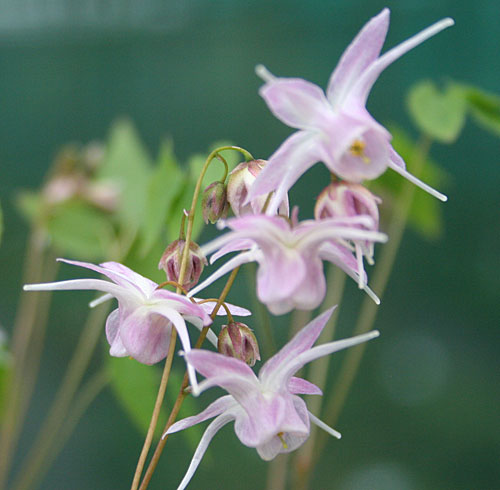 Epimedium 'Akebono'£5.00
Pretty palest pink flowers in generous sprays in spring. Red-purple margins to the deciduous foliage. Neat clumps to 30cm for good soil in shade. An early hybrid from Elizabeth Strangman with showy lavender-pink flowers with darker middles in spring. Striking foliage. E. dolichostemon x E. leptorrhizum. 30cm.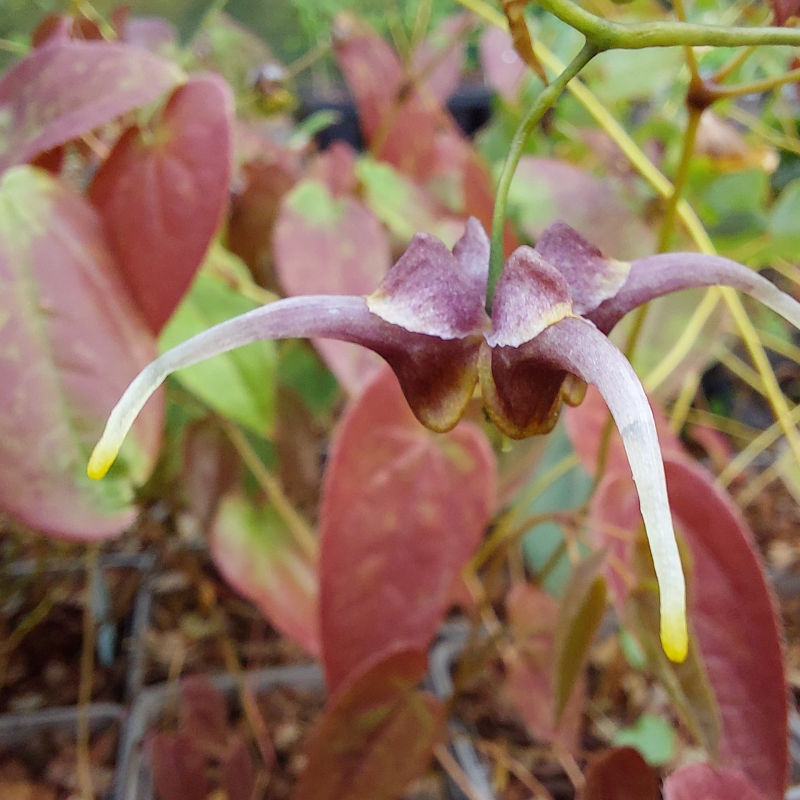 Epimedium x omeiense 'Stormcloud' Og 82.002£8.00
Difficult to describe as the flower colour varies considerably from sun to shade! In shade it is a dull brown-purple, in sun rich reddish fading to yellow spur tips. Big flowers to 4.5cm across on stems to 45cm. Good soil in shade.