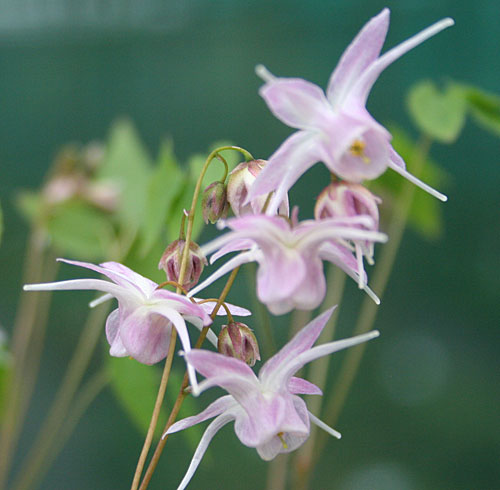 Epimedium 'Akebono'£5.00
Pretty palest pink flowers in generous sprays in spring. Red-purple margins to the deciduous foliage. Neat clumps to 30cm for good soil in shade. An early hybrid from Elizabeth Strangman with showy lavender-pink flowers with darker middles in spring. Striking foliage. E. dolichostemon x E. leptorrhizum. 30cm.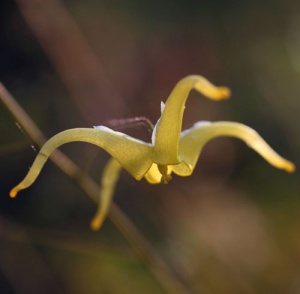 Epimedium membranaceum Og 93.047£5.00
A recent introduction from China, this species has almost prickly evergreen foliage and very large, long spurred, light yellow flowers in late spring. Good soil in shade. New foliage is stunning with reddish patches on coppery green leaves.