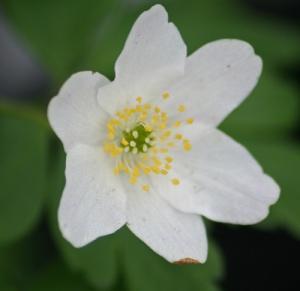 Anemone nemorosa 'Wilks' White'£4.50
Large white flowers slowly flush with a rosy pink. A showy form of Wood Anemone for shady places with average to good soil. 25cm.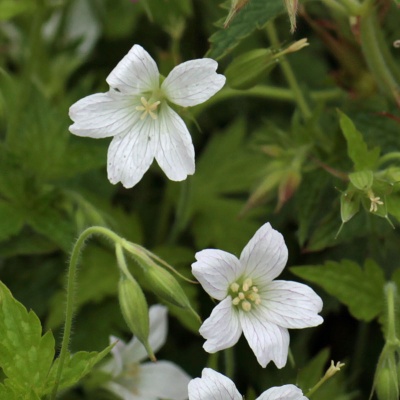 Geranium x oxonianum 'White Stripes'£4.50
A pretty form with narrow petalled white flowers over a mound of light green foliage. May to September. Ordinary soil in sun or light shade. 45cm. Hedera helix 'White Ripple'£4.50
Beautifully white margined version of Green Ripple with narrow fingered forward-facing divisions. Elegant and bright, climbs, scrambles and trails well.