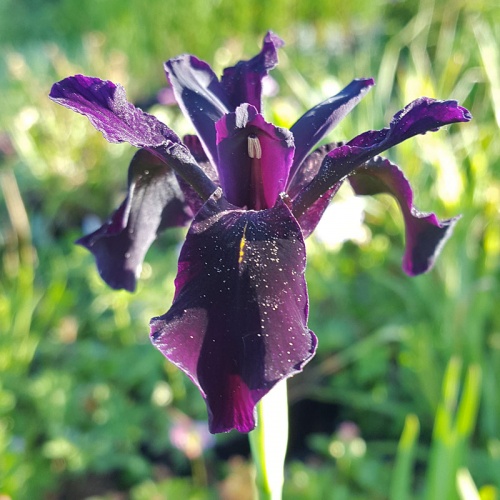 Iris chrysographes black-flowered£7.50
One of the blackest flowers without Photoshop! Delicate looking narrow velvety flowers in early summer on slender stems to 50cm. Good, moist soil in part shade.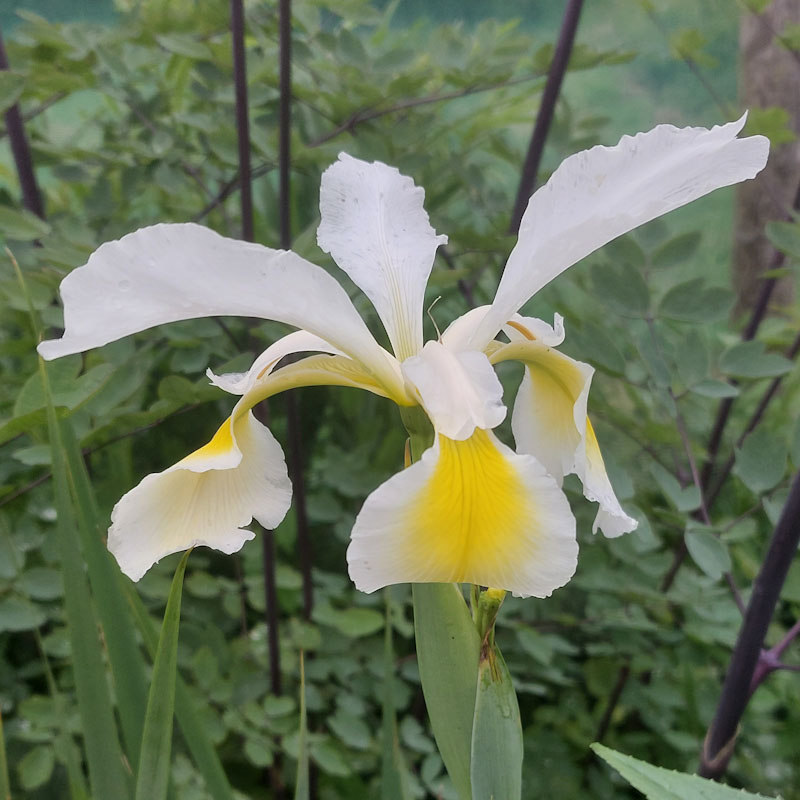 Iris orientalis£6.50
Spuria. AGM A strong upright grower with sword-like leaves and sparkling white flowers with a golden yellow thumb-print to 1m+. Good soil in sun. Takes a while to settle. Iris sibirica 'Dreaming Yellow'£4.50
Lovely creamy white flowers with more yellow falls, particularly towards the base. A good doer for soil that doesn't dry out in sun. 60cm.