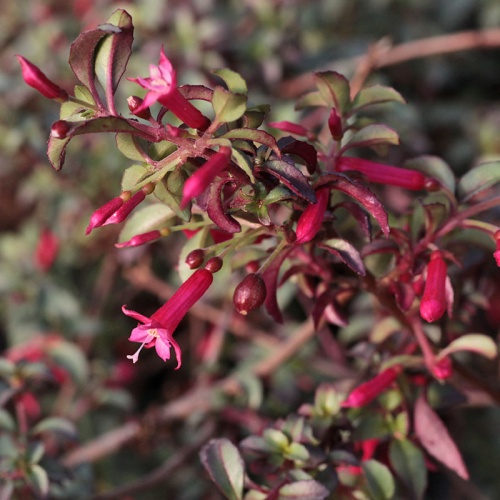 Fuchsia microphylla ssp. hemsleyana 'Silver Lining'£7.00
BSWJ10478 Collected in Costa Rica at 2800m. Neat twiggy bushes with small silvery leaves and small tubular pink flowers from midsummer into early winter. Round black berries in autumn. Probably hardy but take cuttings! 1m?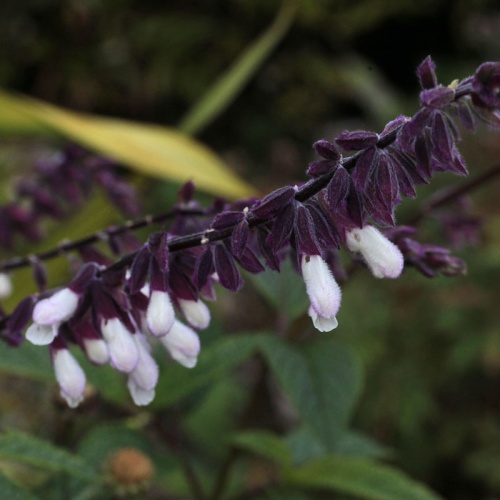 Salvia 'Waverly'£8.50
TENDER An eyecatching hybrid with masses of racemes of purple calyces and white flowers flushed with pale lavender. May be worth trying outside in a warm sunny, sheltered garden but overwinter frost free to be safe. 50cm. Salvia microphylla 'Wild Watermelon'£6.50
A tough hardy form with bright magenta pink flowers over lush green foliage all summer and autumn. A large grower to 90cm x 1.2m. Sun, drained soil.