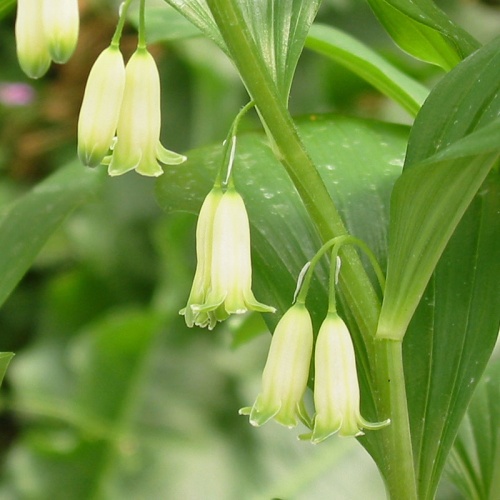 Polygonatum orientale F&S364£5.50
An excellent low growing Solomon's Seal with crisp green foliage and bright cream and jade green flared flowers in spring. Top plant. 30cm. Good soil in shade. Collected in the Elburz by Furze and Synge.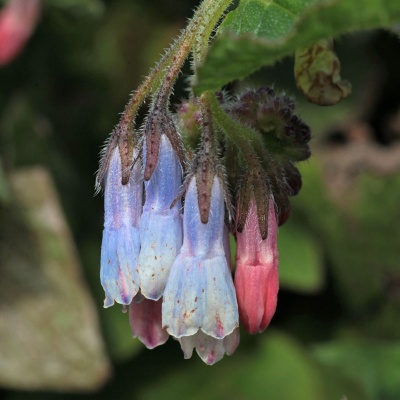 Excellent grouncover for difficult situations, especially in shade. Bright green leaves and masses of pink buds opening to blue flowers in spring. Really pretty. 30cm.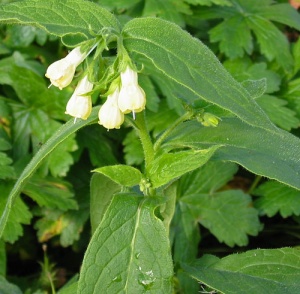 Symphytum tuberosum£4.50
A clump forming species making a low maound of pale green foliage and branched stems of pale yellow bells in spring, and summer if in good soil. Light shade. 45cm.