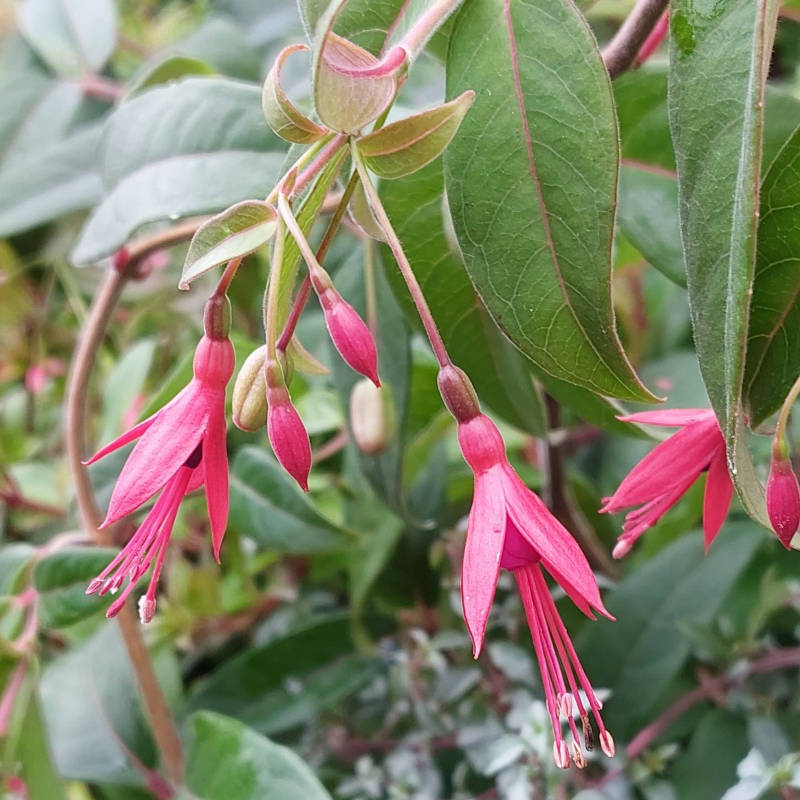 Fuchsia alpestris£6.50
Rarely seen Brazilian species with downy foliage and a cascading habit. Attractive, elegant, red and purple flowers in late summer and autumn. 1.2m.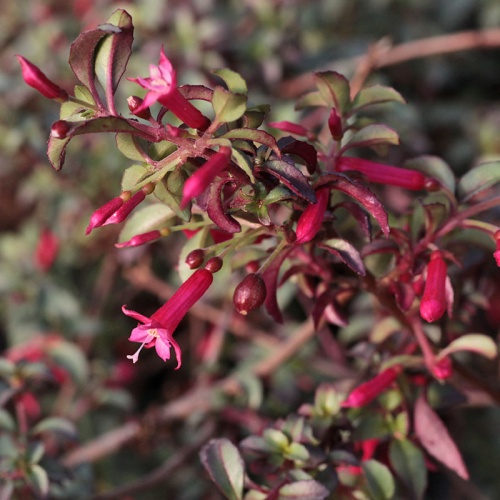 Fuchsia microphylla ssp. hemsleyana 'Silver Lining'£7.00
BSWJ10478 Collected in Costa Rica at 2800m. Neat twiggy bushes with small silvery leaves and small tubular pink flowers from midsummer into early winter. Round black berries in autumn. Probably hardy but take cuttings! 1m? Fuchsia x bacillaris£7.00
One of the Encliandra types with tiny pink flowers and equally tiny deep green folaige on arching stems. Hardy in a sheltered spot in drained soil. 60cm.