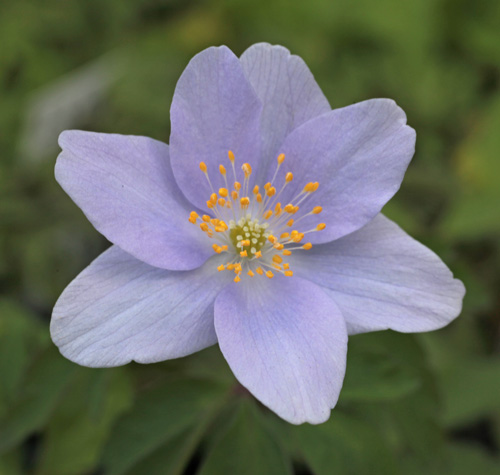 Anemone nemorosa 'Celestial'£4.50
Largish pale sky blue flowers on this lovely form of Wood Anemone. One of the more vigorous forms with bigger flowers than most blues. Reasonable soil in shade or part shade. 15cm.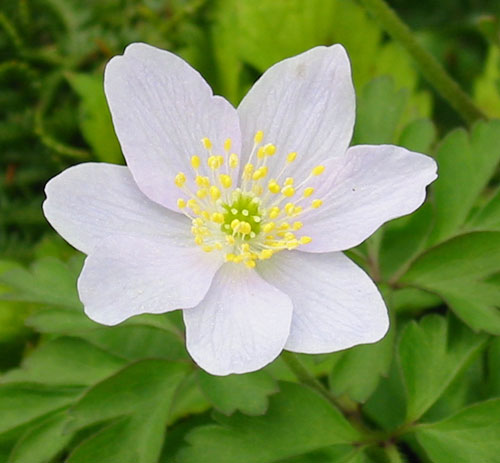 Anemone nemorosa 'Parlez Vous'£5.00
Large flowers of near white flushed a pale purplish-blue. Like many the flowers darken slightly as they age. An excellent form of Wood Anemone for average to good soil in shade. 20cm.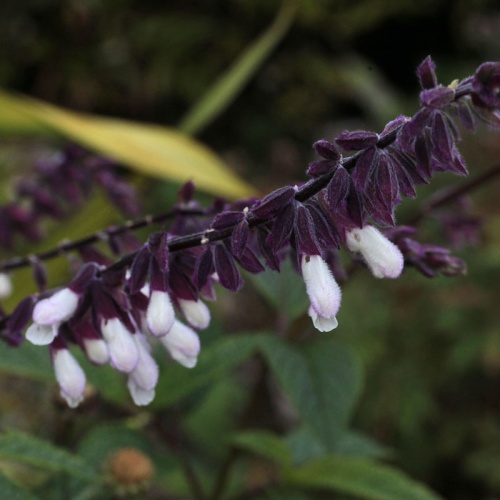 Salvia 'Waverly'£8.50
TENDER An eyecatching hybrid with masses of racemes of purple calyces and white flowers flushed with pale lavender. May be worth trying outside in a warm sunny, sheltered garden but overwinter frost free to be safe. 50cm.