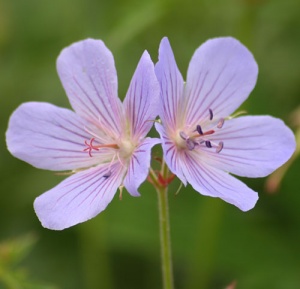 AGM A mound of large pale blue flowers veined crimson. 45cm. Flowering June-August onwards. Reasonable soil in open or sunny position. Unique colour for a long flowering plant.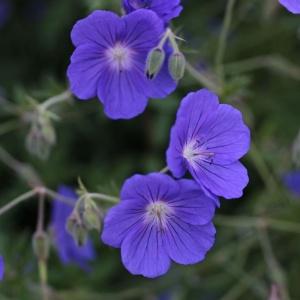 Geranium 'Orion'£5.00
Like 'Brookside' but with darker blue flowers, 5cm across. The stuff of myth! Average soil in sun, 70cm. Summer with good repeat and super foliage colour in autumn.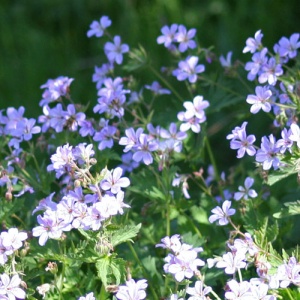 Geranium 'Prelude'£4.50
Masses of small blue flowers in spring. Alan Bremner's hybrid: a compact clump of leaves and the myriad of flowers are held erect for weeks in late spring. Open or light shade, not too dry. 70cm.