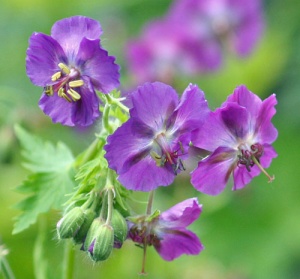 Geranium phaeum 'Advendo'£4.50
Pretty rich purple flowers with some lighter shading. Rounded and slightly ruffled. Mid green leaves. Average soil in shade. 60cm. Geranium phaeum 'Brundall Gold'£4.50
A new golden leaved form from Janet Muter with bright spring growth becomming more apple green in summer. Dark spots on the leaf axils. 50cm.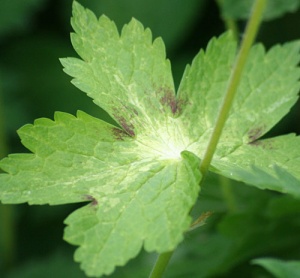 A lovely recent form with mid green leaves with a clear, light yellow centre that suffuses outwards. Reflexed maroon flowers to 45cm.