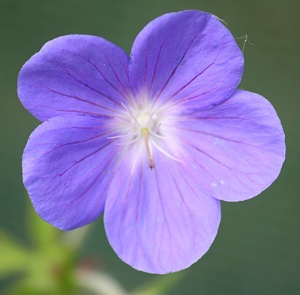 Geranium 'Brookside'£4.50
(pratense x clarkei 'Kashmir Purple')
AGM This brilliant hybrid from Cambridge Botanic Garden has intense blue flowers with white centres from May to July and September onwards. Open position in average soil. 60cm x 90cm. Named after a street in Cambridge.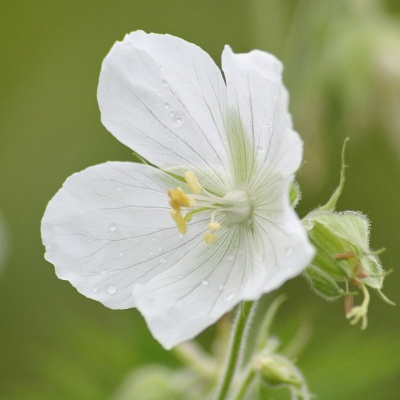 Geranium pratense 'Galactic'£4.50
Beautiful, large white flowers with no hint of colour except the pale yellow stamens held on good stems over clumps of large, deeply divided leaves. Ordinary soil in sun. 90cm. Geranium pratense purple leaf seedlings£4.50
Seed grown plants from purple leafed ('Victor Reiter-type) parents. Mostly with blue flowers though white or pink are possible. Likely to 60cm, good soil in sun.