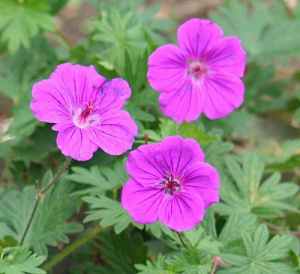 (sanguineum 'Ankum's Pride' x psilostemon)
Long flowering, like 'Khan' with magenta pink flowers to 40cm. Drained soil in sun. Geranium sanguineum£4.50
The Bloody Cranesbill. British native hardy Geranium suitable for any ordinary, drained soil in sun or part shade. Magenta flowers from May to September. 20cm.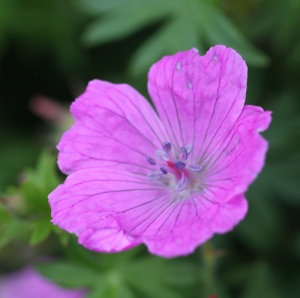 Geranium sanguineum 'Belle of Herterton'£4.50
Large gentle pink flowers on this good plant from Frank Lawley. A lovely new shade in a G. sanguineum.