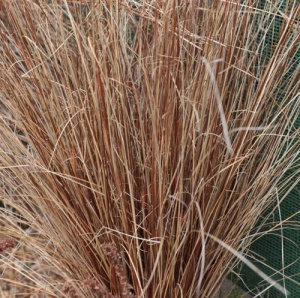 Carex buchananii£4.50
Stiffly upright when young, becoming more arching with age. Narrow rich reddish brown leaves to 60cm. Does best in sun, average to moist soil.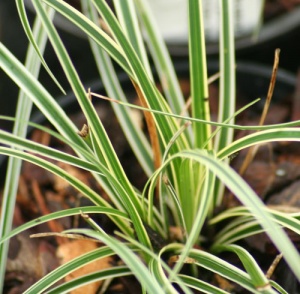 Carex conica 'Kiku-sakura'£4.50
A neat, evergreen, ornamental sedge with white variegated foliage and flowers in early spring to 15cm. Ideal for good soil in shade. Carex maorica£4.50
A New Zealand native sedge forming clumps of relatively wide green leaves and upright stems with arching light green flowers in summer. From wet places but seems happy in most soils! 50cm here.