 Disporopsis sp from Japan£5.00
New to us this more compact species makes neat clumps to 25cm. Like an evergreen Solomon's Seal and a useful evergreen groundcover for shade.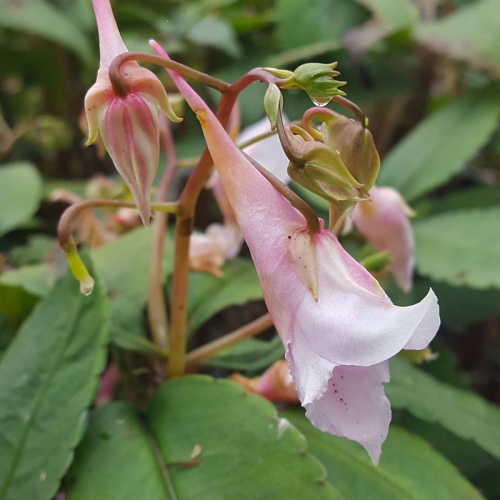 Impatiens sp. P1961£7.00
A wild collection this is similar to I. omeiana but has delightful light pink flowers in autumn. Low patches of dusky foliage. Deciduous and hardy, for good soil that doesn't dry out in shade. 40cm? A Michael Wickenden collection (Yunnan?) with early growth, dark stems quickly ascending to 1m-1.4m with loose heads of creamy flowers in late spring.