 Cardamine bulbifera£4.00
A neat, upright growing species with airy foliage on dark purplish stems topped with mauve pink flowers in spring to 45cm. Ordinary soil in shade.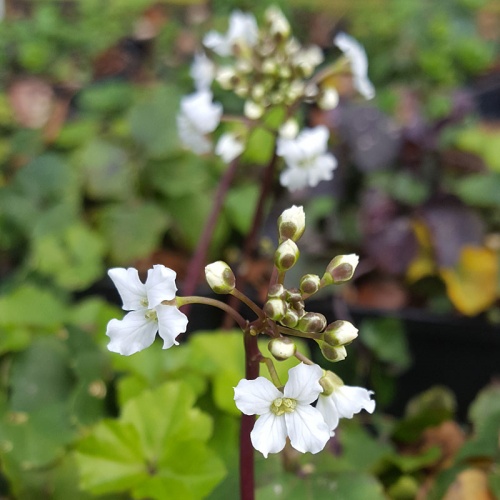 Cardamine trifolia£4.50
Clouds of glistening white flowers over nearly flat carpets of trifoliate deep green leaves in spring. Evergreen groundcover for shade. 15cm. Average to good soil.