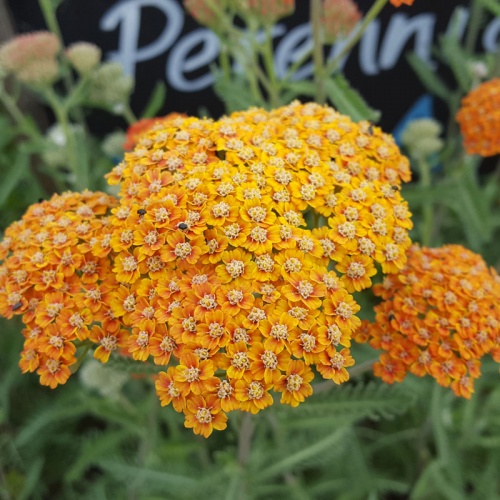 Achillea 'Inca Gold'£4.50
Brilliant light orange flowers with red tints, fade to a soft yellow over lovely greyish foliage. Neat clumps and one of the best in our opinion! Drained soil in full sun, divide and replant every 3 years. 75cm.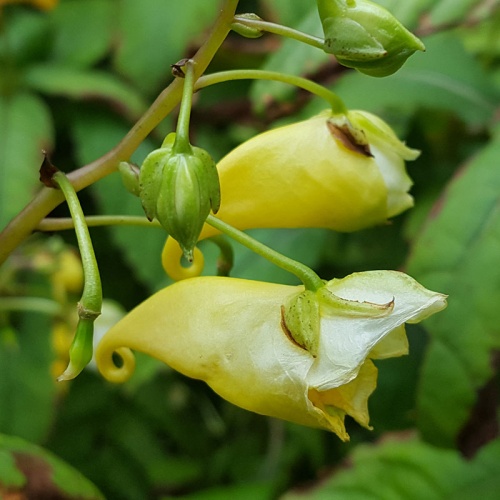 Impatiens pritzelii 'Sichuan Gold'£6.50
Similar to better known Impatiens omeiana and at least as hardy, this forms slow spreading patches of olive leaves and big creamy yellow flowers with orange-brown speckles to 40cm. Good soil in shade.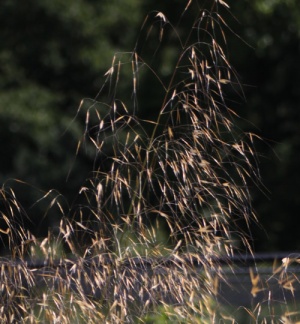 Stipa gigantea 'Gold Fontaene'£8.50
AGM A selection from Ernst Pagels with larger bronze-gold panicles up to 50cm long on 2.5m tall stems. Rather more imposing than the species. Can reflower in autumn. Drained soil in sun.