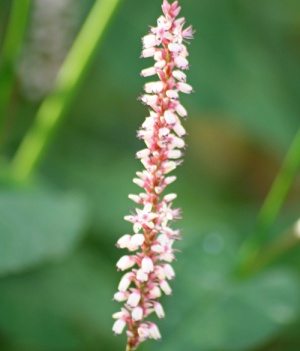 Bistorta amplexicaulis 'Alba'£5.00
AGM Slender white spikes over large pale green leaves in summer. Decent soil in light shade. 90cm. Persicaria virginiana 'Alba'£6.50
Clump forming with an upright bushy habit. Lovely mossy green leaves with a faint chevron and narrow tapers of tiny white flowers in mid-late autumn. Hardy, deciduous and best in shade. 90cm.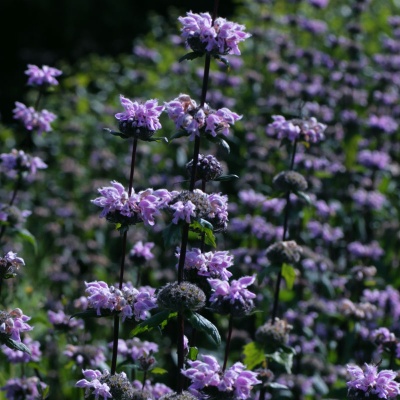 Phlomoides tuberosa£4.50
A long lived, clump forming species with narrow triangular leaves and strong, upright, branching stems bearing whorls of light purple flowers in summer followed by good seedheads. Drained soil in sun. 1.5m.