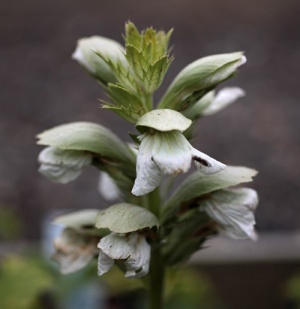 Acanthus mollis 'Rue Ledan'£6.50
A pure white flowered form of this reliable garden perennial. Big clumps of deep green jagged foliage and spikes of flowers to 90cm. Average soil in sun is best.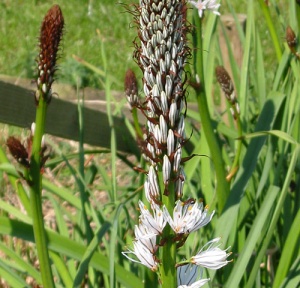 Asphodelus albus£5.00
Deciduous clumps of glaucous grassy leaves send up strong stems with dense spikes of snowy white, starry flowers with pinkish veins from brown buds. Late spring into summer, drained soil in full sun. 1.5m.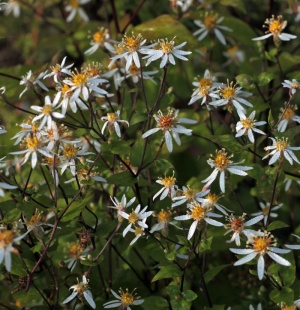 Eurybia divaricata£4.50
An unusual Aster with its shiny green leaves, black stems and masses of small white flowers with yellow centres that rapidly turn pink - and it likes shade! Low clumps to 60cm, flowers midsummer. Any reasonable soil in shade or part shade.