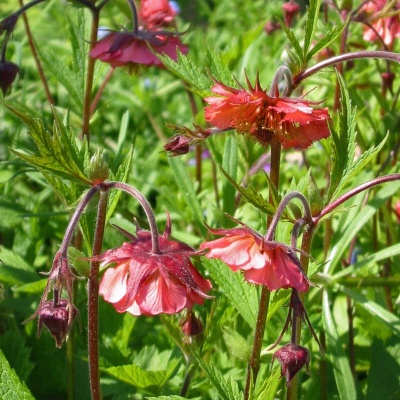 Geum 'Bell Bank'£4.50
Showy flowers of a soft pinkish red, large open bowl shaped with ruffled petals. Dense clumps to 30cm. Best in good soil in part shade.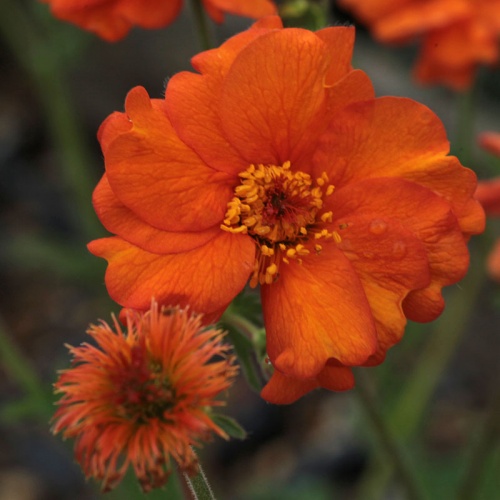 Clear orange flowers on this variety. Average to good soil in sun or light shade. 45cm.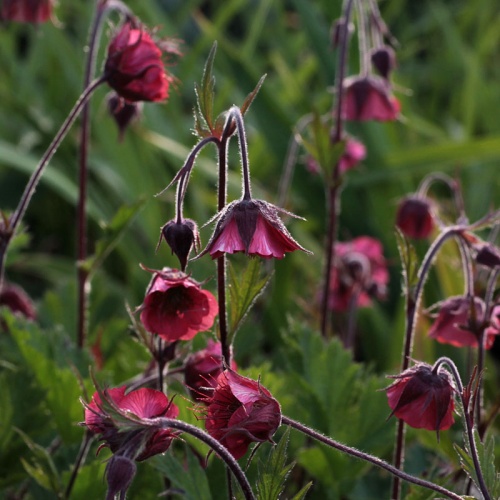 Geum rivale 'Leonard's Variety'£4.50
Soft orangey pinkish red nodding flowers on this superior selection of the British native water avens. Best in a reasonable soil in part or light shade but does not need to be wet. 25cm.