 Hedychium densiflorum 'Assam Orange'£8.50
Showy narrow spikes of tangerine orange flowers to 1.5m on this very hardy ginger (with a mulch at least). Probably the best one to start with. Part/light shade. Hedychium spicatum 'Shirui Steps'£12.00
Hardy with a mulch this species produces white and pinkish flowers fairly reliably each year. Good soil, we prefer a little shade here. 1m so far.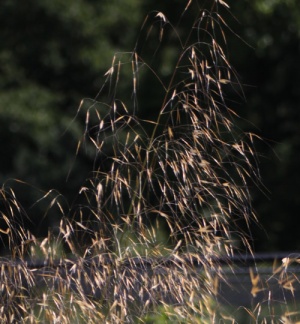 Stipa gigantea 'Gold Fontaene'£8.50
AGM A selection from Ernst Pagels with larger bronze-gold panicles up to 50cm long on 2.5m tall stems. Rather more imposing than the species. Can reflower in autumn. Drained soil in sun.