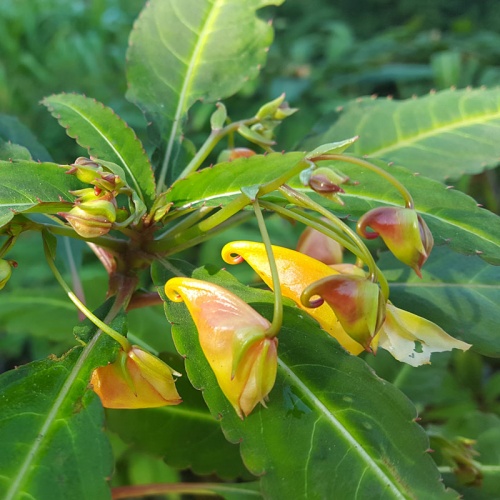 Impatiens omeiana 'Red Leaf'£6.50
Very attractive red flushed exotic foliage on bright red stems to 25cm on this form of hardy Impatiens. Best in good leafy soil in shade.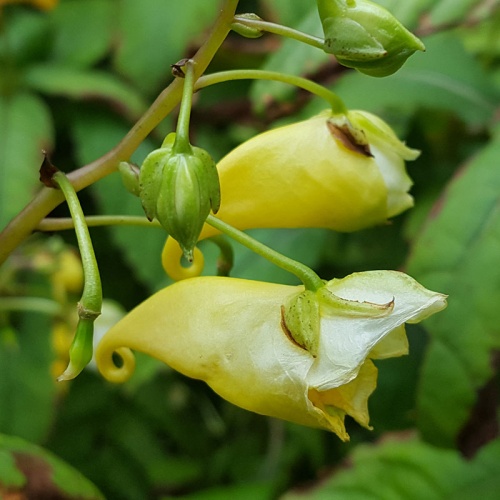 Impatiens pritzelii 'Sichuan Gold'£6.50
Similar to better known Impatiens omeiana and at least as hardy, this forms slow spreading patches of olive leaves and big creamy yellow flowers with orange-brown speckles to 40cm. Good soil in shade.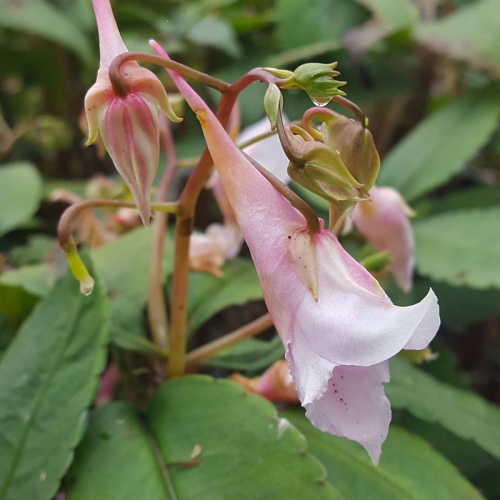 Impatiens sp. P1961£7.00
A wild collection this is similar to I. omeiana but has delightful light pink flowers in autumn. Low patches of dusky foliage. Deciduous and hardy, for good soil that doesn't dry out in shade. 40cm?