 Ipheion uniflorum 'Hoo House'£4.50
Brighter blue flowers whiter in the centre on this selection from Hoo House. Winter and spring flowers for a well drained sunny position. 15cm.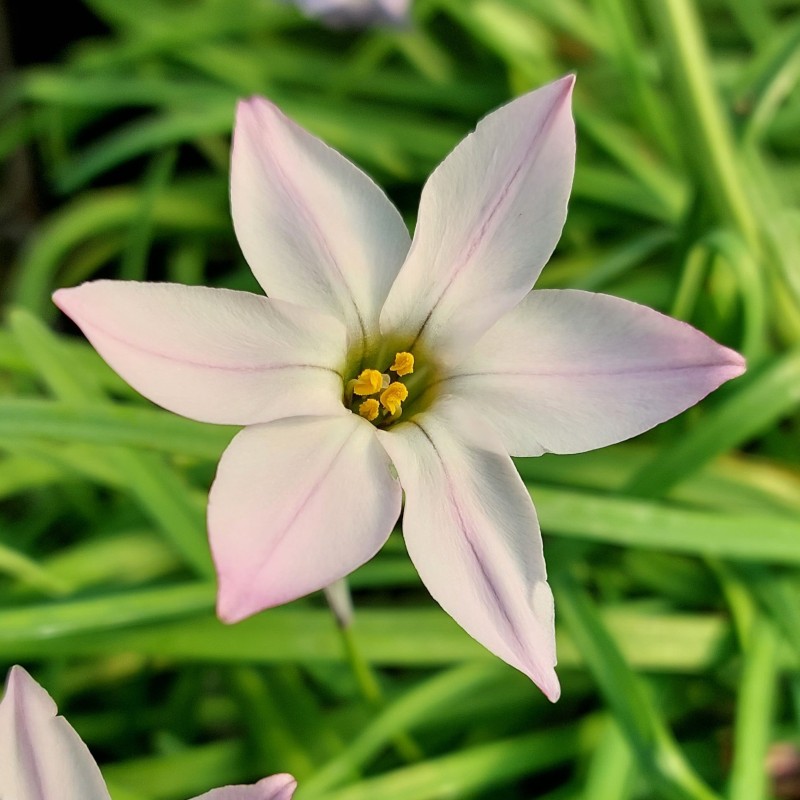 Ipheion uniflorum 'Miss Hannah'£4.50
A new variety with beautiful pale pink flowers with a distinct deeper line down the centre of each petal. Flowers to 15cm, winter and spring. Drained soil in sun.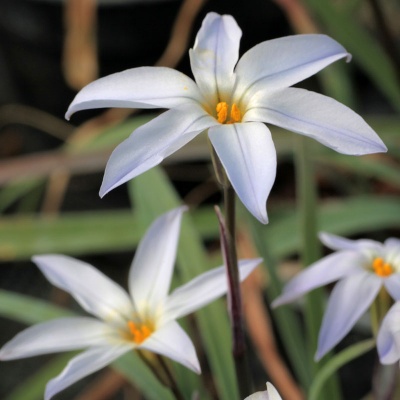 Ipheion uniflorum ssp. tandiliense£4.50
Bluish white spring flowers with darker purplish blue shading and stripe. Neat, tidy greyish green foliage emerges in autumn and looks good all winter. Hardy, 15cm.