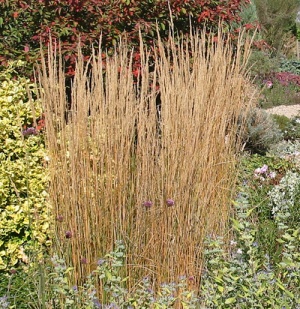 Calamagrostis x acutiflora 'Karl Foerster'£4.50
Often used in naturalistic gardens this is an excellent garden grass. Dense clumps of foliage and tall, upright stems topped with purple flushed green flowers in summer. 1.5m. Ordinary soil in sun or part shade. Good winter effect from the stems and seedheads.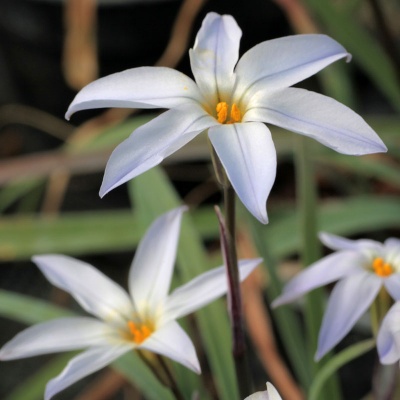 Ipheion uniflorum ssp. tandiliense£4.50
Bluish white spring flowers with darker purplish blue shading and stripe. Neat, tidy greyish green foliage emerges in autumn and looks good all winter. Hardy, 15cm.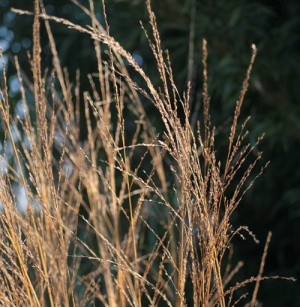 Molinia caerulea ssp. arundinacea 'Cordoba'£6.50
A taller form with arching heads of flowers in midsummer to 2.1m. Super golden strawy autumn/winter stem and foliage colour. Good soil in sun.