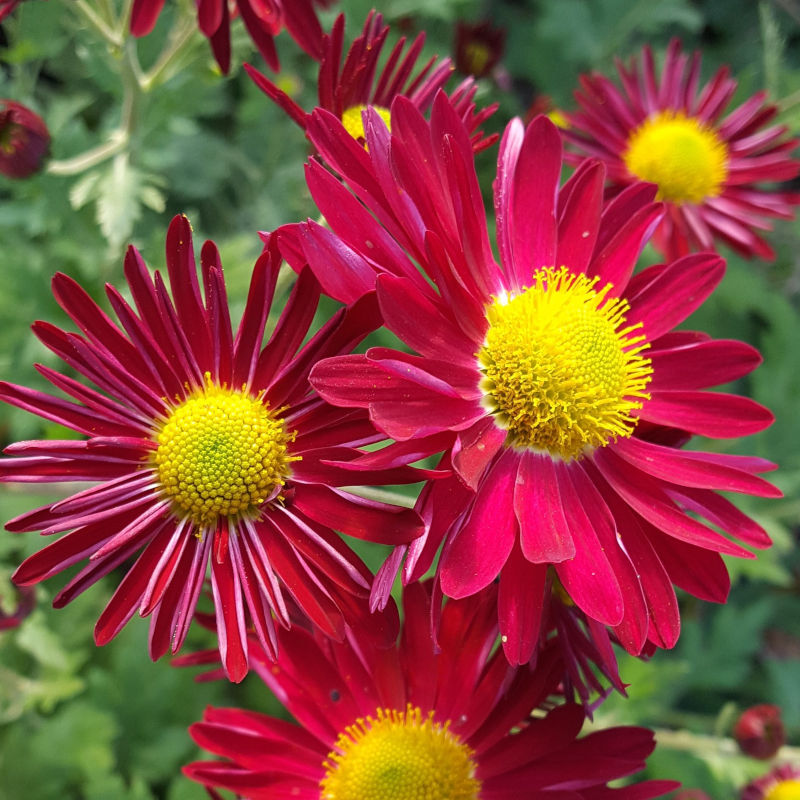 Chrysanthemum 'Royal Command'£6.50
Rich deep red flowers with slighty quilled petals in two layers on this older hardy Chrysanth. Greyish foliage on this Amos Perry variety from 1949. Tough and hardy, to 90cm.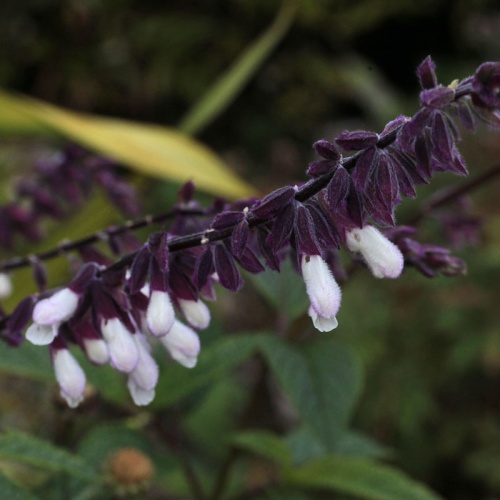 Salvia 'Waverly'£8.50
TENDER An eyecatching hybrid with masses of racemes of purple calyces and white flowers flushed with pale lavender. May be worth trying outside in a warm sunny, sheltered garden but overwinter frost free to be safe. 50cm.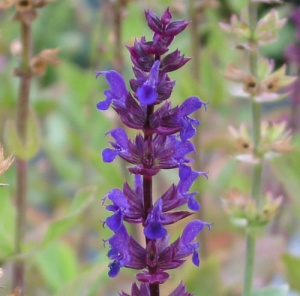 Salvia nemorosa 'Caradonna'£4.50
Neat upright bushy plants with deep blue flowers on dark, blackish stems. Hardy perennial for drained soil in full sun. 40cm.