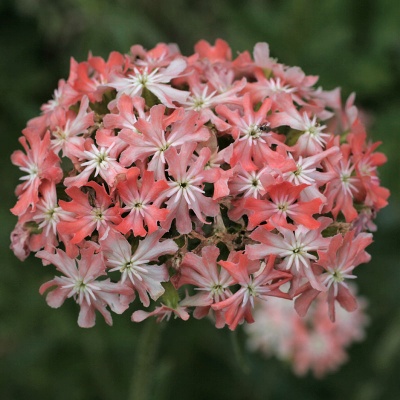 Silene chalcedonica 'Salmonea'£6.50
Clumps of fresh green leaves send up strong, upright stems to 1.2m topped with large, domed heads of creamy salmon flowers - best seen! Hardy perennial for ordinary soil in sun or light shade.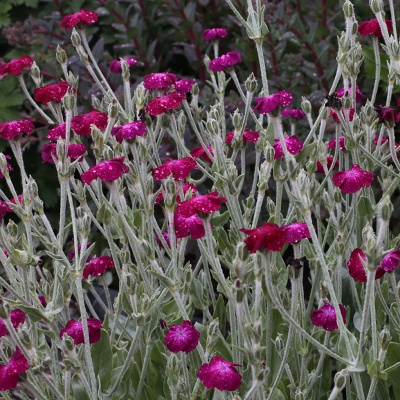 Silene coronaria wild form£4.50
Brilliant reddish magenta flowers on this form from Graham Gough. Silvery grey foliage and strong flower stems to 90cm. Self seeds in dry soil in full sun.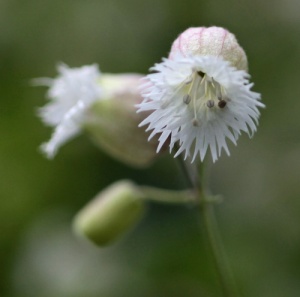 Silene fimbriata£4.50
Clumps of strong stems topped with masses of white Campions with frilly edges in spring. Good seed heads. Part shade, average soil. 80cm.