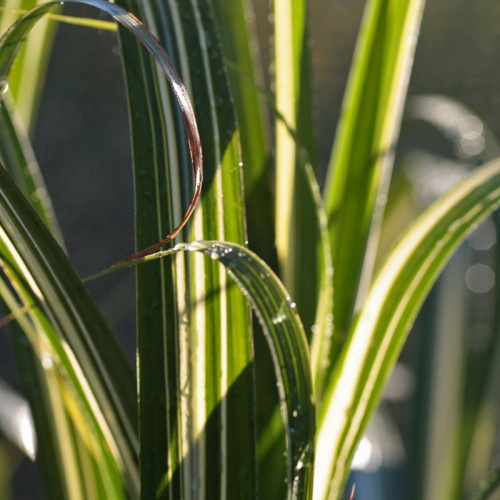 Miscanthus sinensis var. condensatus 'Cabaret'£8.50
A cracking foliage form with broad, dark green leaves strongly striped with creamy white. Will produce fluffy pink flowers in a warm season. Dense clumps of upright stems to 2.4m+!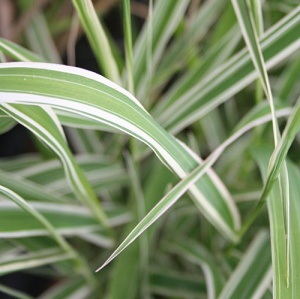 Phalaris arundinacea var. picta 'Streamlined'£4.50
Much finer variegation than the common form. This has fine white stripes often tinted pink. 1m.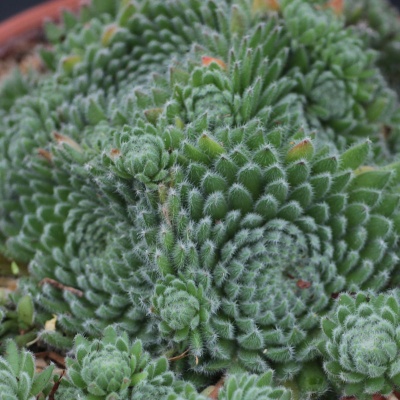 Sempervivum cilliosum var. borisii£3.00
Very hairy, but not cobwebbed, rosettes of greyish green leaves. Pale yellow flowers to 15cm. Well drained, full sun.