 Symphyotrichum cordifolium 'Elegans'£6.00
Ethereal silvery bluish flowers on upright wafty stems in autumn. Dark stems make the flowers stand out. Good soil in sun. 1.4m.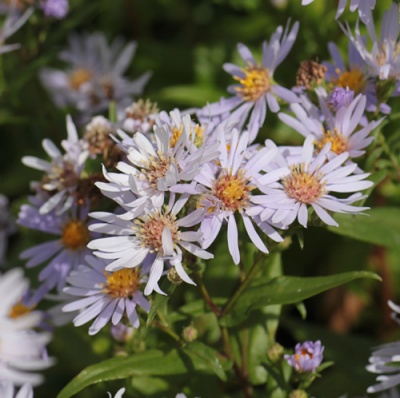 Symphyotrichum foliaceum coll. Montana£8.50
Clumps of deep green foliage and upright stems topped with heads of lavender-blue flowers in late summer. 50cm. Best in good soil in full sun, ideal with grasses like Panicum. Symphyotrichum novae-angliae ex Piney Fork£4.50
Grown from wild collected seed in an area for development. Beautiful light purple flowers with orange-yellow centres to 1.5m. Mildew resistant. Good soil in sun.