 Symphyotrichum novae-angliae 'Saint Michael's'£6.50
Pretty, semi-double flowers in a rich light purple on this form to 1.5m. Upright clumps with strong stems and no mildew. Average to good soil, sun.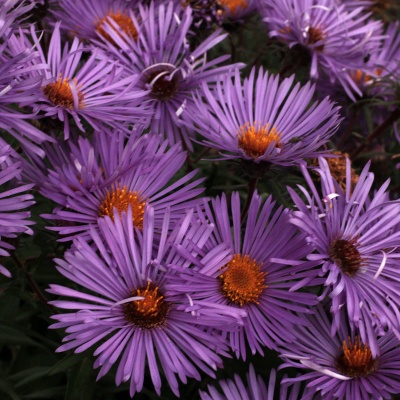 Symphyotrichum novae-angliae 'Treasure'£4.50
Large flowers of a light purple on this tough, mildew resistant cultivar. Good soil in full sun. 1.2m. Symphyotrichum novae-angliae ex Piney Fork£4.50
Grown from wild collected seed in an area for development. Beautiful light purple flowers with orange-yellow centres to 1.5m. Mildew resistant. Good soil in sun.