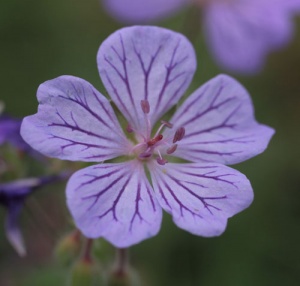 Geranium tuberosum 'Richard Hobbs'£5.00
New form found by Richard Hobbs with neat clumps of greyish green foliage and blue flowers with a hint of mauve and purple! Tuberous and summer dormant. 30cm.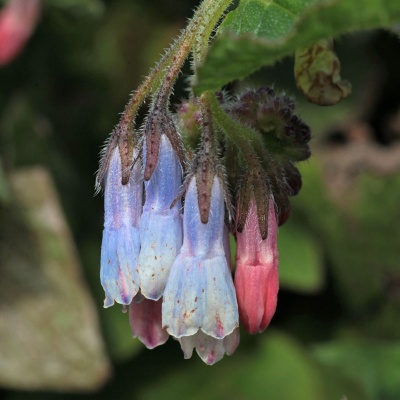 Excellent grouncover for difficult situations, especially in shade. Bright green leaves and masses of pink buds opening to blue flowers in spring. Really pretty. 30cm.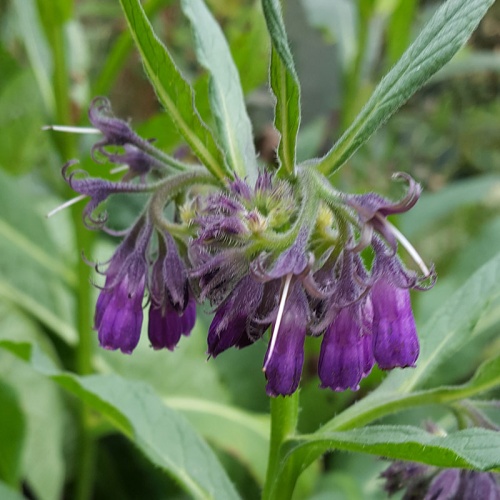 Symphytum x uplandicum 'Moorland Heather'£5.00
A lovely deep purple form with matching rich green leaves. Main flowering in spring and early summer, cut back for an autumn flush too. Clumps to 60cm, sun or light shade.