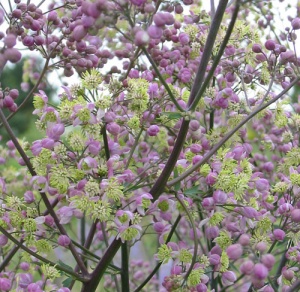 Thalictrum 'Elin'£6.00
A chunky hybrid between T flavum ssp. glaucum and T. rochebrunneanum. Glaucous foliage, purple stems and large heads of pink-purple flowers to 2m! Good soil in sun.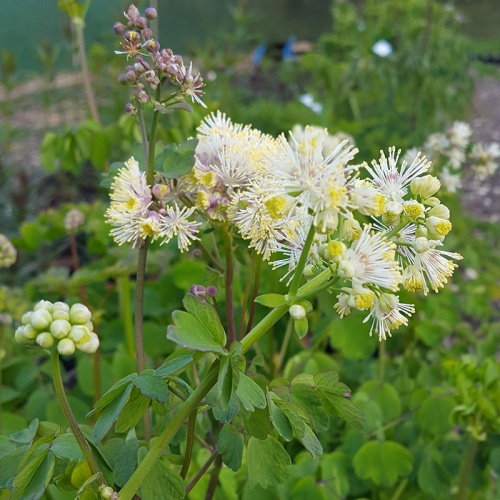 Thalictrum aquilegifolium 'Album'£6.50
A lovely fluffy white flowered form of this classic cottage garden perennial. Clumps of Aquilegia-like foliage emerge in late winter and the flowers from mid-spring to 90cm. Good soil in light shade.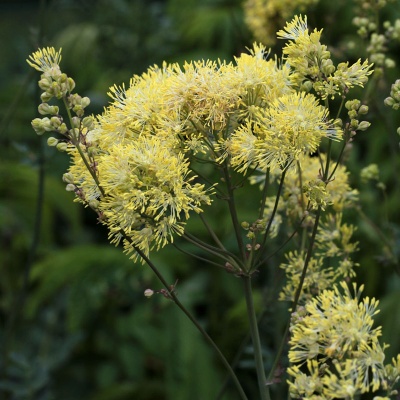 Thalictrum flavum ssp. glaucum£4.50
Clumps of blue-grey foliage and strong stems topped with clouds of pale yellow flowers in summer. Syn. T sphaerostachyum. Good soil in sun, 1.6m.