 AGM A compact hybrid with grassy foliage and masses of light lilac pink flowers with darker centres all summer. Maybe hardy in well drained soil in full sun or grow in a pot and take in overwinter. 40cm.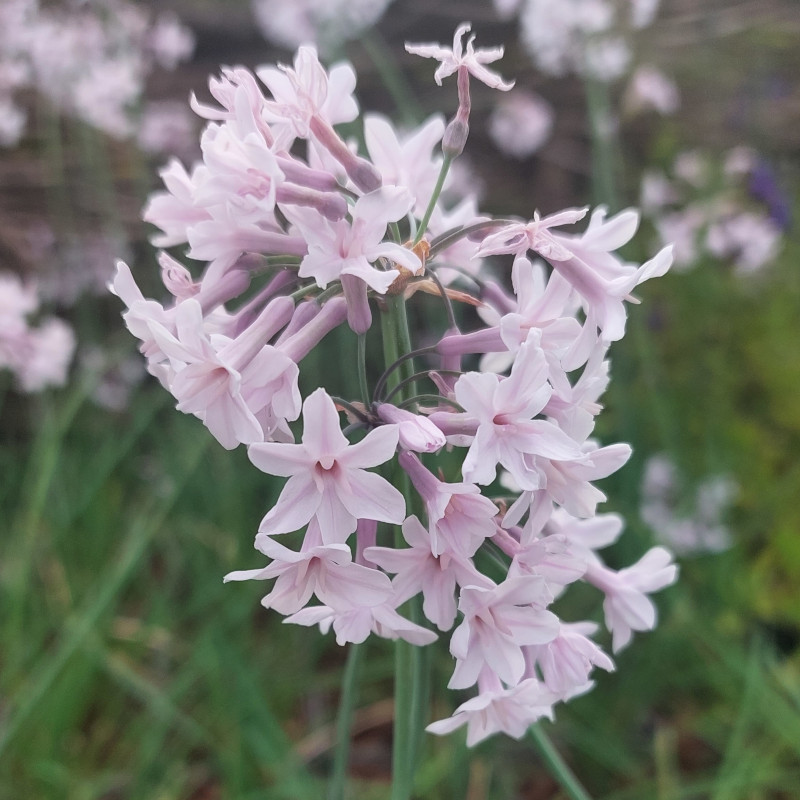 Tulbaghia cominsii x violacea£4.50
A very good form of this hybrid (divisions) with neat clumps of grassy leaves and masses of light pink flowers to 30cm. Fairly hardy in a sheltered sunny spot with good drainage.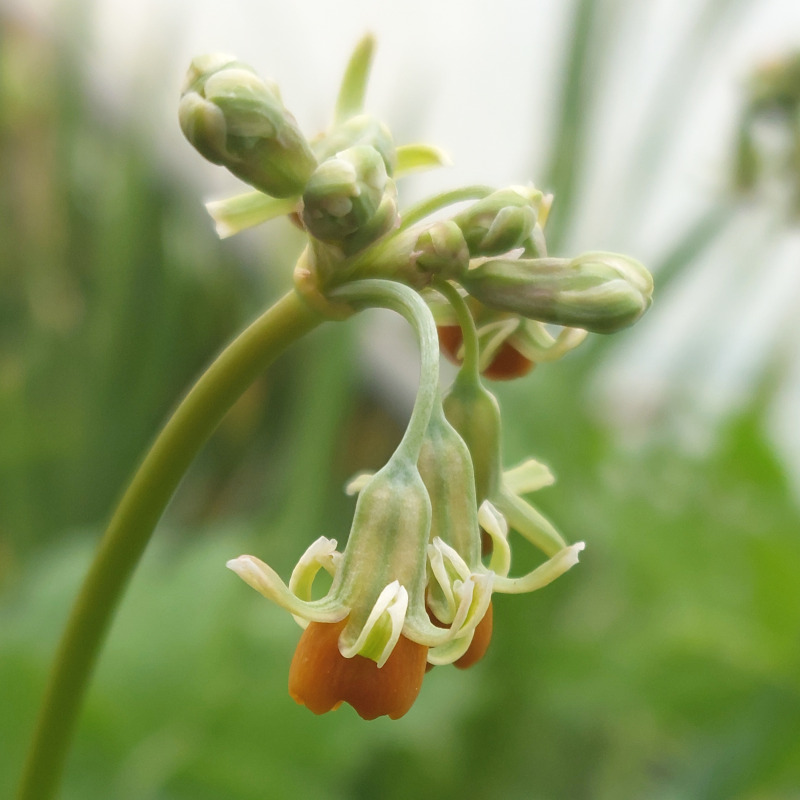 Tulbaghia leucantha£6.00
AGM A larger species with pale green and white flowers with showy burnt orange coronas in heads to 40cm. Almost hardy in the UK and needs drained soil in full sun.