 Tellima grandiflora 'Forest Frost'£4.50
Clumps of fresh green foliage with silvery marbling and bronze-purple tones in winter. Spikes of apple-green flowers in spring to 50cm. Evergreen. Ordinary soil in shade.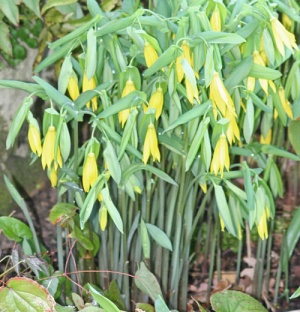 Uvularia grandiflora£5.00
A delightful woodlander with upright stems topped with drooping clusters of showy yellow flowers in spring. For good, leafy soil that does not dry out too much in shade. 60cm.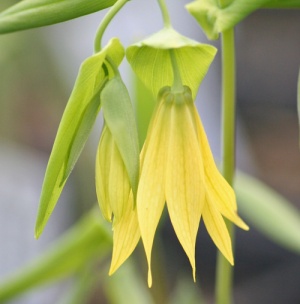 Uvularia perfoliata£5.00
A lovely spring woodland plant. Pale yellow bells on short arching stems to 30cm in April/May. Best in good leafy soil in shade.