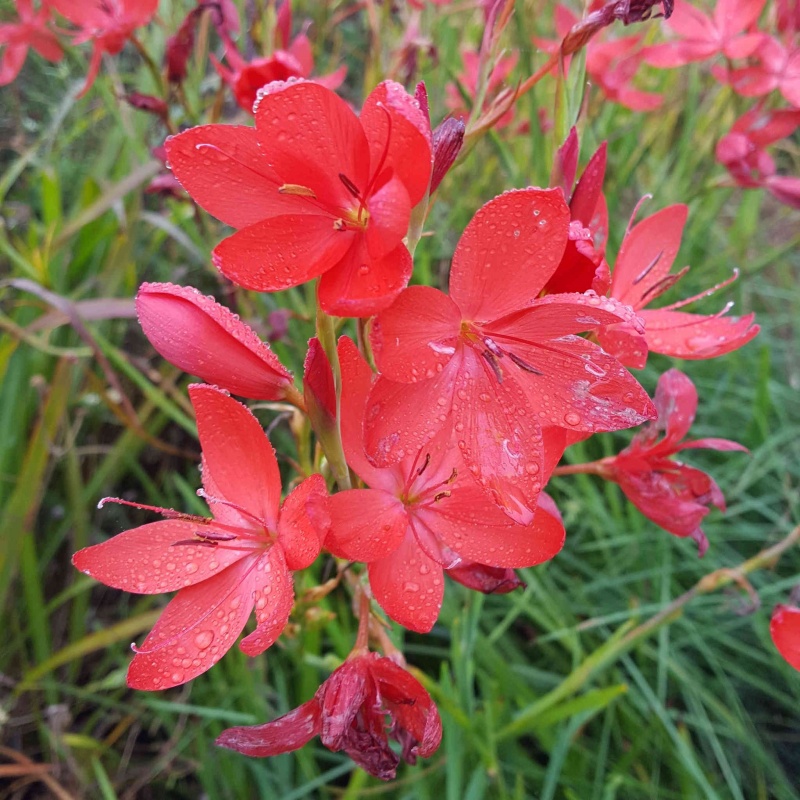 Hesperantha coccinea 'Major'£6.50
Glowing rich red flowers appear from late summer into early winter on this Iris relative. Spreading patches for good soil in sun. 50cm.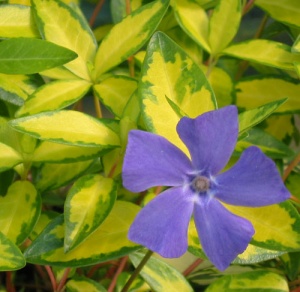 Vinca minor 'Illumination'£4.50
A recent introduction with striking yellow variegated foliage and royal blue flowers from January onwards. Low groundcover or good in a container. 20cm.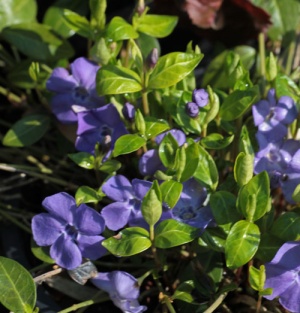 Outstanding large royal blue flowers over deep green leaves on this low growing evergreen groundcover. Ordinary soil in shade. 20cm.