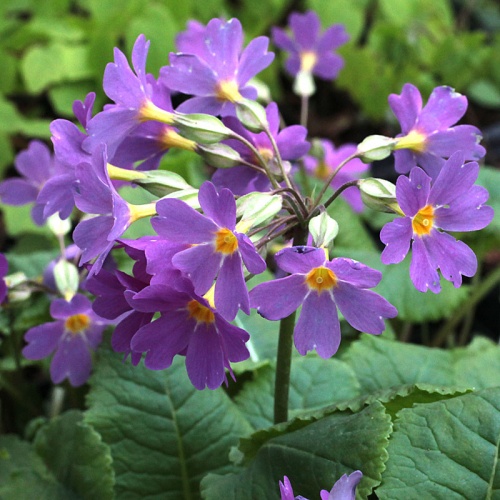 Primula 'David Valentine'£4.50
Pretty pink flowers on this P. elatior x P juliae hybrid. Showy flat faced flowers held in large heads up to 15cm in late winter and spring. Good soil in light shade.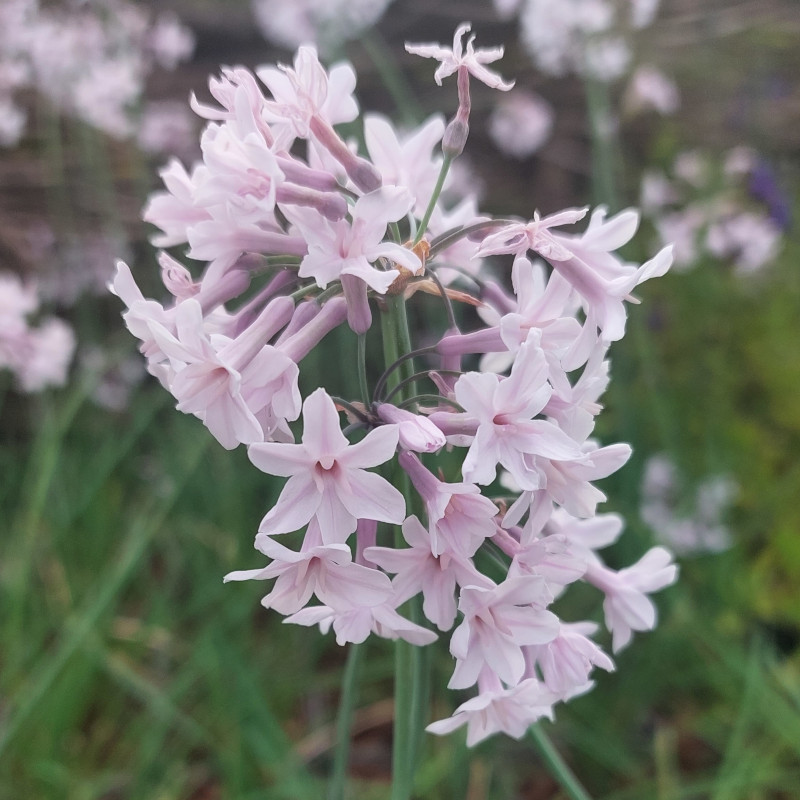 Tulbaghia cominsii x violacea£4.50
A very good form of this hybrid (divisions) with neat clumps of grassy leaves and masses of light pink flowers to 30cm. Fairly hardy in a sheltered sunny spot with good drainage.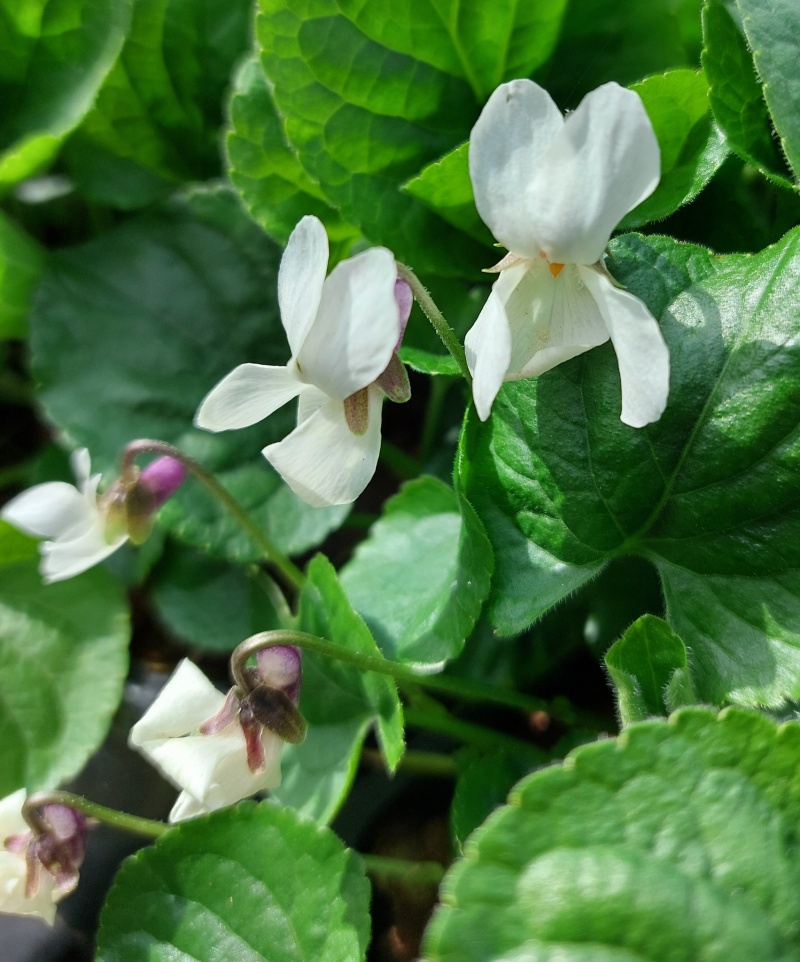 Viola odorata 'Alba'£4.50
The delightful white flowered form of sweet violet. Makes a lovely (if tiny) cut flower and will gently self seed around in light shade. Ordinary soil but not too dry. 15cm.