 Allium flavum ssp tauricum£4.50
A finer plant than the species with more pastel yellow (rarely pinkish) flowers in delicate heads to 25cm in summer. Drained soil in sun.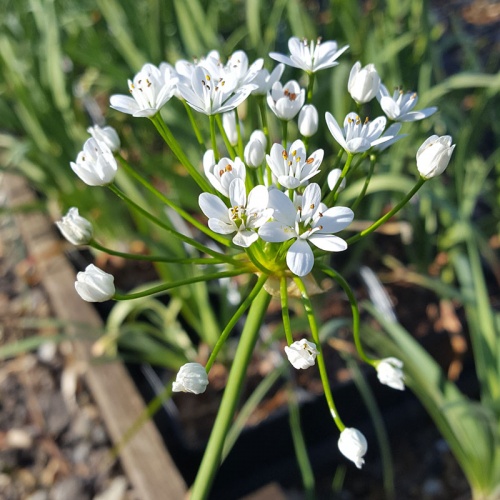 Allium subhirsutum£4.50
Open heads of bright sparkling white flowers in spring on this lovely species from the Mediterranean. Drained soil in full sun, not for cold sites. 35cm.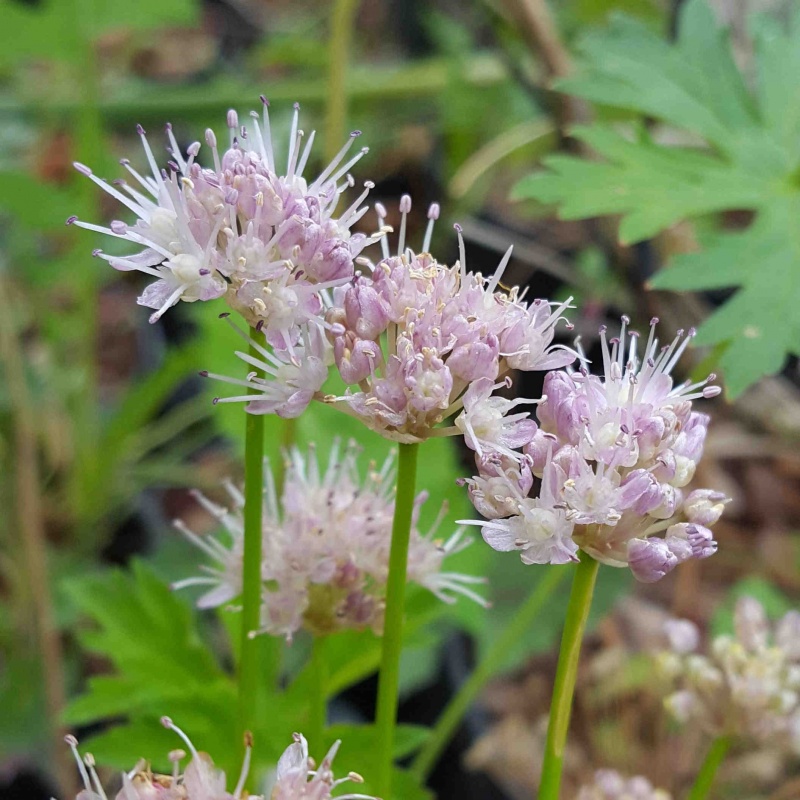 Allium togashii£4.50
A very fine Japanese species makes grassy clumps that produce neat heads of palest pink flowers in late summer to 15cm. Well drained soil in full sun.