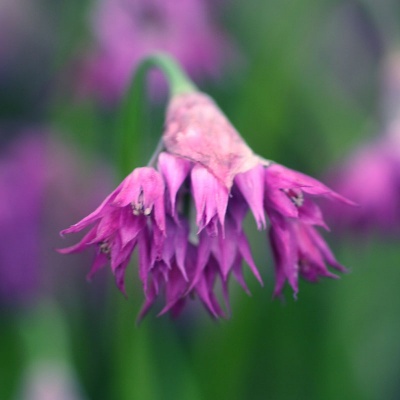 Allium cyathophorum var. farreri£4.50
A delightful low growing species producing glowing purple flowers in pendent clusters in spring and early summer. Makes neat clumps of grassy leaves, the flowers slightly taller to 20cm. Drained soil in full sun.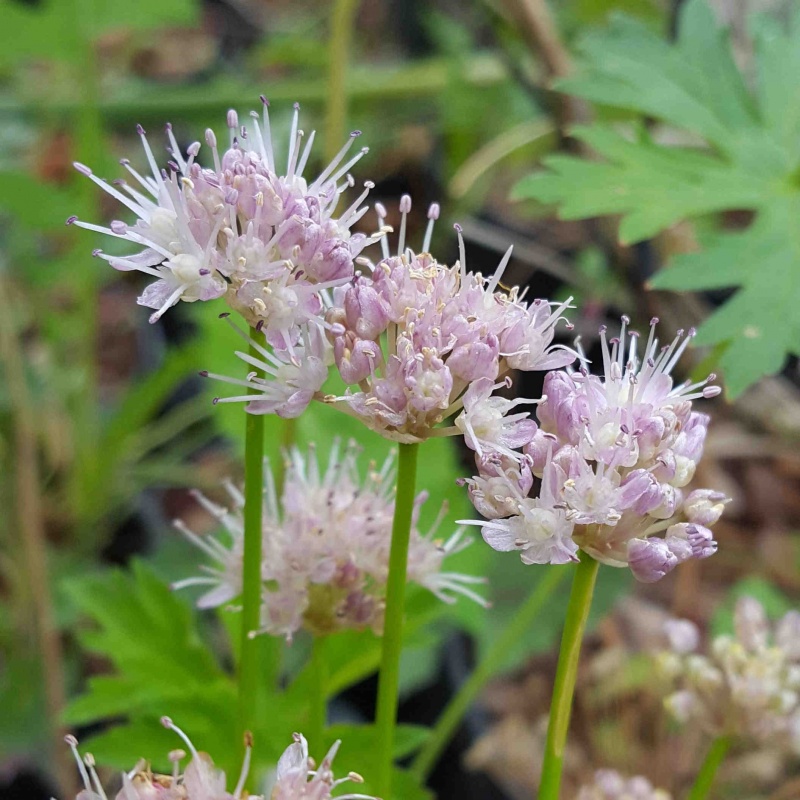 Allium togashii£4.50
A very fine Japanese species makes grassy clumps that produce neat heads of palest pink flowers in late summer to 15cm. Well drained soil in full sun. Molinia caerulea ssp. arundinacea 'Golden Chimes'£6.50
A new form with open flower heads on arching stems that turn a brilliant golden yellow in autumn. Best in a good soil in full sun. 2m.