 A miniature "duckfoot" type with tiny lobed leaves densely packed on trailing stems. A fun plant best in a container in shade or part shade. Hedera hibernica 'Dealbata'£4.50
An old variety with new growth strongly marked with random white blotches that fade as the leaf ages to give a dark green leaf. Small, neat growth.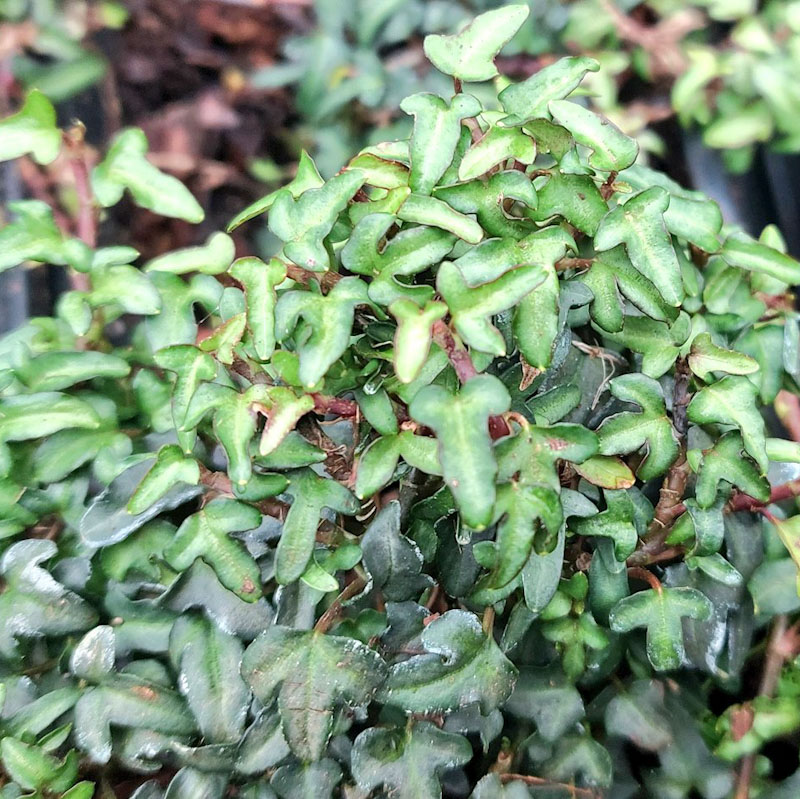 Hedera hibernica 'Spetchley'£4.50
AGM Delightful tiny leaves on this slow growing form densely arranged on red stems. Can grow as groundcover (in a trough?) or will climb in time. Sun or shade.